SHARE
Project Assistant x 2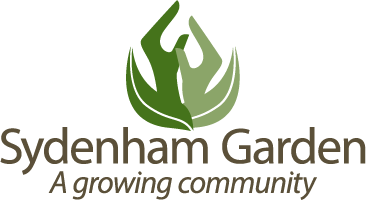 Sydenham Garden
28a Wynell Road SE23 2LW
Posted: 26/11/2020
Deadline: 04/12/2020
Compensation: £23,000 pro rata (£11,500 per annum eq. to £5,750 for 6 months)
Paid Part-time Fixed term / contract Remote working
---
Job description
Sydenham Garden, the unique wellbeing centre supporting people to improve their mental health in South East London, seeks two talented and passionate individuals as Project Assistants for two of our core Adult Mental Health programmes. The Art & Craft Project Assistant and Garden Project Assistant will work with their respective Project Leads to design, plan and deliver engaging and inclusive arts and nature based sessions for co-workers. They will be responsible for the successful monitoring of their sessions and the collection of outcome data relevant to the projects. There will be a mixture of online and face to face delivery as appropriate to each project and the restrictions in place due to Covid-19.
We are seeking to recruit individuals who can grow into these new roles, bringing plenty of ideas and passion for the benefits of creative activity and connection to nature for health and wellbeing.
Thanks to Lottery funding we are able to offer an initial 6-month contract for each role. There may be scope to extend them, further funding dependent.
Application information
More details of our work and the application pack for each role can be found at https://www.sydenhamgarden.org.uk/supporting-us/jobs/
To apply please send a completed application form to jobs@sydenhamgarden.org.uk by 12 noon on Friday 4th December.
We anticipate interviews will take place w/c 14th December online or in person. More details will be provided to shortlisted candidates w/c 7th December.
Please mention Roots to Work when applying for these jobs
About Sydenham Garden
Sydenham Garden is a unique wellbeing centre utilising its gardens, nature reserve and activity rooms to help people in their recovery from mental and physical ill-health in Lewisham. Sydenham Garden enables people to improve their quality of life, social interaction and physical and mental health in a supportive community environment thorugh therapeutic horticulture, arts and crafts based activities.