Share
Commercial & Operations Manager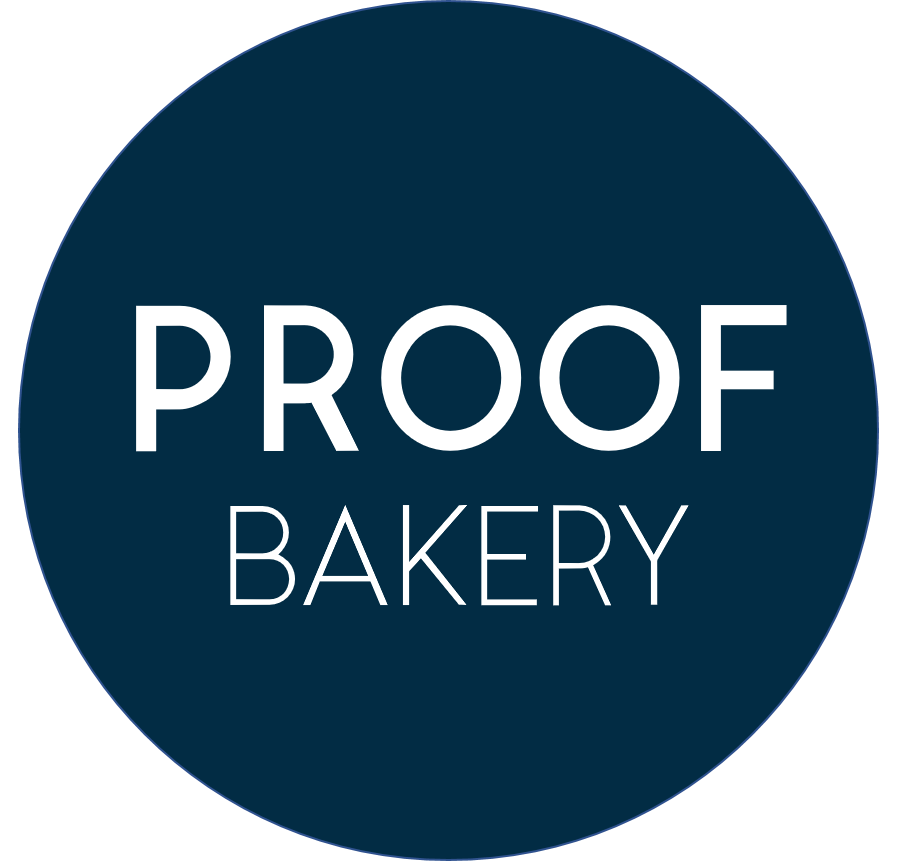 Proof Bakery
St Catherine's Church, Acorn Street, Stoke Aldermoor, Coventry CV3 1DP
Posted: 21 Jul 2021
Deadline: 5 Aug 2021
Compensation: £25,000-£28,000 per annum pro rata
Paid Part-time Permanent
---
Job description
We are looking for an experienced, ambitious Manager to grow our much-beloved flagship Coventry bakery to the next level.
The right candidate will do this by bringing in new revenue and improving profitability, while ensuring that the operations of the bakery – our production process, supply chain, premises, and contractors – keep running and growing seamlessly. You will be directly managing our team, which includes bakers from a refugee background who are graduates from our training programme.
Job title Commercial and Operations Manager, Proof Bakery Coventry
Location St Catherine's Church, Acorn Street, Stoke Aldermoor, Coventry CV3 1DP, with visits to key stakeholders in Coventry and nearby areas. Own transport essential. Home working considered.
Reports to Proof Founder/CEO and Board of Directors
Time commitment 24h a week, including occasional evenings and weekends, with the goal of the post becoming full time in the near future as the bakery grows
Type of contract Permanent
Start date ASAP
Remuneration £25-28k p.a. pro rata, depending on experience
Job perks Lunch provided when working at St Catherine's Weds-Fri Wholesale prices on all baked goods purchases Free place on a baking class each year, online or in person Excellent training and development opportunities Team socials and celebrations (Covid-19 permitting) Opportunities to be involved in press and media coverage of Proof
Duties and responsibilities
Grow the bakery's trading income so that we can employ bakers, who are refugee graduates from our training programmes, for an additional 16h/week every 12 months, by:

Meeting sales growth targets through strong relationships with and a deep understanding of restaurants, shops, churches, key customers and other stakeholders
Setting bake quality standards with the Head Baker, and performance managing the baking team which includes our training graduates to meet these standards
Tracking and driving profitability through the use of existing cloud-based financial tools and developing new ones as needed
Finding and implementing cost savings in our supply chain and production process

Preserve the financial position and reputation of the bakery by proactively managing our landlord, contractors and volunteers with clear communication and heading off issues early
Maintain a healthy cash flow by prudently handling the day to day financial administration of the bakery
Pace the growth of the bakery by taking strategic decisions about what business fits with our baking capacity and when
Ensure that there is enough baking capacity to consistently meet demand by coordinating the bakers' shift schedule while accommodating particular pastoral needs in line with our values and culture, and working with the team to deal with crises in a timely way
Maximise the effectiveness of our order management, baking and delivery systems by guiding the work of our administrator
Smooth the preparation for and transition into work for training graduates by supporting and partnering with the Lead Trainer and Baking Trainer
Uphold our high Health & Safety and Food Hygiene standards, as well as compliance with other bakery policies
Enable the CEO, directors and bookkeeper to fulfil their roles by providing timely and accurate reporting and analysis of the bakery's financials
Person specification
Essential
Entrepreneurial and target-driven – showing a strong track record of leading a team to profitable sales growth
Confident grasp of the commercials and the tools needed to track them in a business or business unit of at least equivalent size and complexity (£100K+ annual turnover)
A seasoned manager (or a strong deputy manager) with excellent people management skills, including in building rapport and motivating a team to reach quality standards, negotiating, setting boundaries and expectations
Excellent customer service and relationship management skills
Experience of finding or negotiating cost savings in a supply chain
Calm under pressure, strong ability to prioritise and a knack for bringing simplicity and order to difficult situations
A flexible, practical approach to work and the ability to learn and innovate quickly
Good organisational and administrative skills, including the ability to streamline processes and develop new ones to increase efficiency
Enormous enthusiasm for good bread and other artisan bakes
Deep sense of ownership and ambition for your work and for the bakery
Desirable
Experience of food manufacture and particularly bread-making
Experience of working or communicating with those whose first language is not English, in particular refugees
Experience of engaging and mobilising churches to support social action projects
Our story: Real bread rebuilding lives
There are approximately 120,000 people from a refugee background in the UK. Each one is an individual with a story of survival and resilience in their past, skills and experience to offer in the present, and hopes and dreams for the future.
Many strongly wish to work as a means to rebuild their lives, and employment is the single most important factor for successfully integrating into a new country.
And yet – nearly 7 in every 10 refugees are unemployed, a rate over 4 times the national average.
Women from a refugee background are especially disadvantaged. In the UK they face significant language barriers, a lack of recognised qualifications and work experience, limited social and professional connections, new and very different cultural norms, caring commitments without a support network of family and friends, and social stigmas – on top of past trauma.
Proof Bakery exists to systematically dismantle these barriers, so as to enable every woman who comes to us to find work, and the sense of autonomy, purpose and dignity that work brings.
Since starting in late 2018 we have enabled 12 women to take their first steps into work in the UK, and are continually inspired by their grit, wit, and sheer chutzpah. As the bakery grows in Coventry, and as we explore replicating our model to other parts of the UK in the near future, there are other women out there whom we will go on to support, who will gain confidence and begin to thrive as we walk with them.
We are honoured to be a part of their story. You can join in too.
Our vision
For women from refugee backgrounds to flourish as they build new lives in the UK
Our mission
To empower women from refugee backgrounds to gain employment and independence through training, support and community, using baking as a tool. We work toward this mission by:
Providing exceptional training and support programmes that offer women the tools they need to change their future
Offering opportunities into the 'world of work' by being an understanding and empowering employer and acting as a bridge for a woman to start her career
Producing beautiful, artisan baked goods that make a difference and tell a story
Fostering partnerships with local supporters who buy and/or distribute our excellent quality products, particularly through our network of community and church Bread Hubs
Identifying and offering replicable models for training and trading that enable Proof Bakeries to be set up in other parts of the UK
Our values
At Proof Bakery we have a High Grace, High Growth culture.
Being 'high grace' means that we will go out of our way to empower, encourage and support people so that they can flourish. We will:
Listen, care, and get alongside people in their struggles
Extend an inclusive welcome to our community, including to the families of trainees
Have fun and laugh together
Give second, third, fourth, fifth… multiple chances
Believe in people
Being 'high growth' means that we will equally go out of our way to train, coach and challenge people, so that they can flourish. We are:
Honest, transparent and accountable
Fully committed to our vision and willing to work hard and take responsibility to achieve it
Diligent and conscientious in our work
Constantly striving and learning to produce excellent quality products and training experiences
Brave and curious to ask questions, even hard ones, and find new and better ways of operating
This distinctive culture that balances strong encouragement with strong accountability is what enables us to help our trainees thrive, and the bakery to keep being an example to others of an ethical business.
Proof Bakery Faith Policy
Proof Bakery is a social enterprise designed to offer opportunities for women from refugee backgrounds to rebuild their lives. It began as a church project, and has a Christian ethos. Many Proof team members have a Christian faith but it is not required in order to work or volunteer with us in many roles, and is never a requirement to benefit from our services. All can find a place to belong in the Proof Bakery family.
The Christian faith motivates the Proof culture of 'loving our neighbour as ourselves': welcoming those whom others have turned away, going out of our way for our beneficiaries, showing love and compassion without conditions, and believing in potential in everyone.
Anyone looking to join the Proof team, as staff or in a voluntary capacity, must be sympathetic to our aims and objectives, looking to help drive the project forward in line with our vision. It is advised that applicants be comfortable working within a faith-based organisation and being respectful of faith views. The team will sometimes have a time of prayer together but this can be used as a time of reflection, and attendance is not compulsory.
For our beneficiaries, we provide an inclusive service, with ideologies discussed when initiated by them, keeping in mind their vulnerability, respecting other world-views and not passing judgement. Many beneficiaries will have a different faith background, and we seek to accommodate their faith practices wherever possible, as a way of showing respect.
We recognise that spirituality is a part of the human make-up and seek to find opportunities for women to navigate their own spiritual journey in community. However the services we offer are non-discriminatory and beneficiaries are treated equally no matter what faith background or interest in a faith journey they have.
If a woman would like us to pray for her or provide chaplaincy-style support, specific team members are happy to offer and facilitate that. For these certain job roles, holding a Christian faith is an occupational requirement and will be outlined in job descriptions.
Privacy and data protection
By applying, you consent to personal your details being held in a retrievable electronic form, personal paper records being stored securely, and access to records being limited to those who are entitled to see them as part of their duties.
Application information
Please send a CV and cover letter to chernise.neo@proofbakery.co.uk by 5pm on Thursday, 5th August 2021.
Please mention Roots to Work when applying for these jobs
About Proof Bakery
We are a not-for-profit artisan bakery based in Coventry, UK, that trains and employs women from a refugee background. As a social enterprise, we are based on the community-supported bakery model, allowing customers to collect their fresh baked goods from a number of local Bread Hubs. We specialise in a range of sourdough breads that incorporate some of the flavours from the culinary heritages of the women we work with.