Share
Research & Policy Officer – Aquaculture & Destructive Fisheries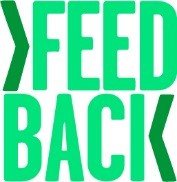 Feedback
Tottenham N15 4BE
Posted: 16 Nov 2021
Deadline: 7 Dec 2021
Compensation: £28,500 pa pro rata
Paid Full-time Part-time
---
Job description
Job Title: Research & Policy Officer – Aquaculture & Destructive Fisheries
Reporting to: Head of Policy and Media
Salary: £28,500 (pro rata if part time)
Contract: 4-5 days per week (30-37.5 hours), with a high degree of flexibility over working hours (core hours 10.00-16.00). 25 days annual leave, pro rata, plus public holidays.
Duration: 3 year fixed term contract.
Start Date: Flexible – ideally January or February 2022.
Location: Feedback's offices in Tottenham Hale, London. Feedback currently operates a policy for staff to work a minimum of 50% hours in the office, with the rest worked from home. All workplace policies may vary due to changes in the government's Covid policy.
Diversity: Feedback is an organization actively seeking to move through an anti-racist and anti-oppressive journey in every aspect of its work. We acknowledge that the environmental sector is less open to people from under-represented backgrounds and we are strongly committed to doing what we can to correct this. We especially want to hear from you if you feel that opportunities like this are less available to you.
About Us
Feedback is a UK and Netherlands-based environmental campaign group. We work to regenerate nature by transforming our food system. Food production is the single greatest impact humans have on the environment. From mountains of food waste, to habitat destruction to grow animal feed for factory farms or feed farmed fish, to soil depletion leaving future harvests at risk: the food system needs to change. Founded in 2013, we combine investigative research, campaigns, community outreach and on-the-ground pilot projects for a better food system.
About the role
This is an exciting and unique opportunity to scale up Feedback's pioneering campaigning on the role of aquaculture and fisheries in a sustainable food system, as well as working on wider food systems campaigns. From 2018-2021, Feedback has established an innovative body of evidence and policy on the damaging role of marine ingredients (fishmeal and fish oil) and other feed ingredients such as soy, in aquaculture, and formulated the case for aquaculture in a sustainable food system that delivers the greatest nutritional value for the least environmental impact, and does not contribute to destructive fishing, deplete global fish stocks or worsen global food injustice.
We are seeking a Research and Policy Officer to work closely with the Head of Policy and Media to implement a three-year programme on destructive aquaculture and fisheries, targeting policy and corporate change at a UK and EU level. At a time when the global aquaculture industry is on a growth drive, this role is a unique opportunity to work at the cutting edge of sustainable food systems, and to develop and implement both research skills and campaigns and advocacy skills. It would suit someone with strong research skills and good understanding and interest in either global aquaculture or fisheries policy (ideally both), who is motivated to work within a small, campaigning organization on a global issue.
We are looking for someone who cares deeply about food systems, biodiversity, climate and food justice to join a growing a dynamic environmental NGO at the forefront of food systems change. To be successful in this role you will be a self-starter, passionate about addressing head-on the damage that our food system causes to our climate, ecology and biodiversity. You will have strong academic or other expertise and credentials on aquaculture or fisheries issues, a good grasp of how to structure and undertake research projects and a strong understanding of how to create policy change. In return, we will offer you significant development and learning opportunities, the chance to work in a supportive and flexible team, and to build a career in environmental and food systems policy, advocacy and research. We look forward to welcoming you to our team.
Job Description
The main responsibilities of this role are:
To produce and develop original research on aquaculture and destructive fisheries, by:

Conducting original desk-based and analytical research on aquaculture species, production systems and feed ingredients.
Producing research outputs, reports and policy recommendations based on scientific evidence and analysis, working with external stakeholders including academics.

To translate research findings into policy positions, recommendations and campaign plans, by:

Working with colleagues to formulate policy recommendations and advocacy strategies based on research findings, and tailor these to opportunities and audience.
Producing content for social media, blogs, op eds and press releases, working with colleagues in communications, as required.
Monitoring industry and policy developments and spot emerging opportunities for influence.

To build relationships with other civil society groups, policy makers and industry, by:

Representing Feedback and the campaign in external networks, and deputizing for senior staff as required.
Participating in European and global coalitions, networks and conversations.

Deliver smooth and effective project management of the campaign, working with the Project Director (Head of Policy) and other colleagues, by:

Administering the campaign budget.
Managing external contractors or campaign interns as appropriate.
Supporting fundraising and reporting to donors as required.

Take on other research and policy tasks in wider Feedback programmes, committing to extending learning and understanding to new issues and topics.
Person specification
To deliver in this role you will need to have:
Good knowledge and understanding of (either gained through study or on the job experience) in global fisheries, aquaculture science or marine science.
Experience in research methodologies and drawing evidence-based conclusions from research.
An interest in and understanding of how policy and/or corporate change happens, and the role of campaigning in creating change.
A passion for creating environmental and climate change, and at least 2 years' experience achieving corporate and policy change on environmental issues.
Flexibility and resilience – the ability to manage multiple priorities and to pivot rapidly to take advantage of emerging opportunities.
Excellent communication skills – in particular, persuasive and accurate writing skills and experience translating evidence into accurate and engaging prose.
A self-starter with a can-do attitude, flexibility and adaptability, willing to pitch in on delivery and help colleagues across the team, recognising that Feedback is a small, nimble organisation with fast-changing priorities.
A commitment to Feedback's values - we are bold, collaborative, impact-driven, celebratory and inspiring - and to our goal of ecological regeneration through changing the food system.
Application information
Please go to https://charityjob.smoothrecruit.com/jobs/research-and-policy-officer-aquaculture-and-destructive-fisheries?Id=mWbtf1T7SkaXkrBjiCd4eg
to submit, in Word or pdf format, a CV/resume and cover letter (no more than 2 sides of A4 each) explaining how you meet the person specification and why you would like to work at Feedback in this role. Please note, all candidates will need to have the right to work in the UK to be considered for this position.
Closing date for applications is 7th December at midnight. Applications received after this point will not be considered.
Shortlisted candidates will be notified on 10th December.
Interviews will be held online via Zoom on 15th or 16th December and will include a short, written task to be prepared in advance of the interview. There may be an informal second stage interview if required.
Please mention Roots to Work when applying for these jobs
About Feedback
Feedback is an environmental organisation that campaigns to regenerate nature by ending food waste and moving towards a better use of food, resources and nutrients within the food system. We work with governments, international institutions, businesses, NGOs, grassroots organisations and the public to change culture, markets and legislation for a fairer, more sustainable food system.