Share
Chief Executive Officer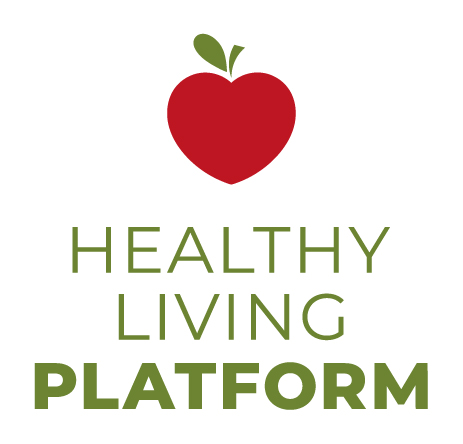 Healthy Living Platform
Remote working
Posted: 17 Nov 2021
Deadline: 6 Dec 2021
Compensation: Negotiable
Paid Part-time Remote working
---
Job description
Healthy Living Platform are looking for their next Chief Executive Officer to help drive forward this exciting new stage of growth for the organisation. Healthy Living Platform has been working to embed food and sustainable lifestyles in communities across Lambeth for the last 2 years. The organisation, a registered charity, has gone from strength-to-strength and built a fantastic team of people along the way. From the continuing success of the LEAP into Healthy Living programmes for families; securing a long-term contract with Lambeth Council to deliver community surplus food initiatives across the borough; and a growing network of community pantries- we have put healthy food and community back into the heart of Lambeth and it's networks.
As Chief Executive Officer, you will be someone who relishes a challenge and looks for opportunities to build, grow and question. You will oversee the management of all teams and programmes, monitor and support the development of new projects and funding applications and build the organisation's networks to enable and grow our future. You will be just as comfortable talking to external partners & managing budgets across projects as you are with talking to community members & attending large-scale events.
Why Healthy Living Platform?
We are an organisation that values the assets and skills of both our team and the communities we work with. We come together with people to coproduce initiatives and projects from the beginning and we consult with our communities constantly. Every idea is listened to and we work collaboratively across projects. We are a small and friendly team of 10 staff members; plus a network of over 60 local volunteers and partners. We couldn't do what we do without our community. Being part of Healthy Living Platform means being part of the future for sustainable healthy food, activated communities & thriving neighbourhoods.
Job Description
Purpose of the Role:
To ensure HLP delivers excellent service to all stakeholders
To ensure all projects are well-managed within budget
To ensure continuous funding to meet HLPs aims
To lead the development of HLP as a charity and drive forward this exciting new period of growth
Reports to: Chair of Trustees
Main Responsibilities:
Manage the Fundraising and Development Director, the Community Programmes Manager and the Community Food Hubs Manager- who manage their own teams and projects
Make and maintain links with community providers and ensure delivery targets are met, monitored, and delivered within agreed budgets
Be responsible for policy development and ensure policies are adhered to
Monitor and support funding applications
Responsible for legal and financial compliance
Manage employees, freelancers, and volunteers in HLP and allocate tasks and resources
Prepare and implement strategic plans
Overall responsibility for health, safety and well-being of team members
Communicate with and train team members
Manage financial position of HLP including preparing payroll, prepare budgets and monitor expenditure
Communicate with Trustees and attend Board Meetings
Make connections with key organisations both inside and outside of the borough, to form new partnerships and help increase the sustainability of community activities
Recruitment and management of whole team
Building and maintaining relationships with funders and stakeholders
Oversee the development of evaluation, reference and training materials to share success
Keep abreast of innovation in the community sector nationally and internationally and test the application of successful programmes in the key target areas
Required Skills:
Track record of successful leadership in managing and delivering large scale projects
Experience of developing and working in high level partnerships across the community and statutory sector
High level financial, budgeting, reporting, monitoring
Tendering and brokering skills
Knowledge of legal policies and procedures related to – employment, food standards, and premises management.
Knowledge of the food sector and healthy living issues as well as sustainability
Excellent time management skills and experience of managing teams remotely
Excellent communication skills
Commitment to equal opportunities and diversity
Flexibility to travel and work out of hours when necessary
Commitment: 2 days equivalent per week (to be flexed across the week)
Application information
Deadline: 6th December 2021 at 4pm.
Please apply by emailing your CV, covering letter (of at least 1 side of A4), completed equalities monitoring form (on website) and salary expectations to info@healthylivingplatform.org. In your letter please demonstrate how you meet the essential criteria in the person specification, and any of the desirable criteria.
Interviews will take place the week commencing 6th December in Brixton. Thank you for your interest in this exciting role - we look forward to receiving your application.
Any questions? Please drop us an email on info@healthylivingplatform.org and we will respond.
Please mention Roots to Work when applying for these jobs
About Healthy Living Platform
Healthy Living Platform has been working to embed food and sustainable lifestyles in communities across Lambeth for the last 2 years. The organisation, a registered charity, has gone from strength-to-strength and built a fantastic team of people along the way.