Share
Food Grower - Trainer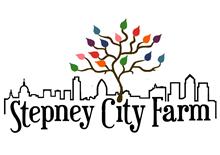 Stepney City Farm
LONDON
Posted: 18 Nov 2021
Deadline: 13 Dec 2021
Compensation: £25,000 per annum
Paid Full-time Flexible hours Permanent
---
Job description
About the role
Food growing is one of the core activities of Stepney City Farm, and is the basis for many of our formal and informal educational and volunteering opportunities. The Farm is a best-practice educational model of sustainable agriculture in the heart of one of the most deprived urban boroughs in the country. We advance wellbeing and inclusion and address issues of mental and physical health through the promotion of healthy eating, physical activity through volunteering, green care, and open access to green space.
The Food Grower-Trainer leads on delivery of this vision, overseeing food growing tasks and training for a range of volunteers, alongside the strategic development of food growing to maximise generated income, and 'on the ground' delivery of the full field-to-fork cycle. The successful candidate will be experienced in community gardening and market gardening, with a flexible and entrepreneurial approach.
The new post holder will be taking over existing relationships managing sales to several restaurants, as well as an online click and collect veg box scheme, and general onsite sales of both produce and plants, with the scope to develop new outlets. The Food Grower-Trainer is supported by the Assistant Food Grower, 2 days per week.
The Farm is not organic-certified, but all growing is done to organic methods, using our own compost. This is an exciting opportunity for the successful candidate to shape a food growing programme, and contribute to the future of a unique and much loved community site.
Duties and Responsibilities:
Market Garden
Planning and managing the full field-to-market cycle of growing salad, vegetables, and fruit to organic methods.
Managing relationships with existing outlets and developing new outlets.
Managing orders, deliveries, and invoicing.
Managing a click and collect box scheme.
With the Food Growing Assistant, keeping an onsite stall stocked with seasonal produce and seedlings for sale.
Devising entrepreneurial strategies for increasing generated income, such as sale of cut flowers.
Strategically utilising the growing site to maximise income, biodiversity and opportunities for learning.
Health & Safety
Keeping up to date on statutory regulations and compliance around growing food for sale, food safety, and hygiene.
Carrying out risk assessments for growing activities.
Maintaining high standards of health and safety working on a public site.
Maintaining the high standard of the growing spaces, tools, and equipment by ensuring necessary maintenance and replacement takes place.
Training and collaboration
Managing the Food Growing Traineeship programme (1 day per week), including recruitment, pastoral support for Trainees, organising their day to day workload, and supporting them to complete practical tasks.
Organising and running 1 formal training workshop on aspects of Organic Gardening every 6 weeks for Trainees.
Inducting and managing long term garden volunteers.
Delegating garden jobs for different group facilitators on the Farm, including the Greencare Volunteering Coordinator and Corporate Volunteering facilitators.
Collaborating with colleagues on the site-wide growing strategy.
Overseeing maintenance of the ornamental, forest garden, and wild areas of the Farm.
Administration
Recruitment and record keeping processes around volunteers.
Using Quickbooks accounting software to invoice restaurants in a timely and accurate manner.
Tracking and fulfilling click-and-collect orders via the SquareUp app.
Responding to new volunteer enquiries by email.
Other
Interacting with the public as required.
Procurement of tools and equipment needed.
Being a key holder and being responsible for locking and unlocking the site as required.
Working flexibly: Longer hours will be required in the Summer months, and can be offset by shorter hours in the winter months.
Taking joint responsibility with all staff for the day to day presentation and upkeep of the site.
Occasional driving of the Farm van and trailer (if licenced)
Please note that Stepney City Farm is a working educational farm and animals are also raised on site for meat. We enable urban adults and children to understand the origins of food and how to make more sustainable, high welfare choices. Candidates must be comfortable with this aspect of the Farm.
Application information
Deadline: 10am Monday 13 December 2021
Interviews: Week commencing 20 December 2021
Start date: January 2022, or asap thereafter
Please mention Roots to Work when applying for these jobs
About Stepney City Farm
Stepney City Farm is a three acre working farm; a rural oasis, in the heart of Tower Hamlets. We are an educational charity aiming to improve lives through farming; we provide a welcoming place to bring together our diverse community, and cultivate wellbeing through high-welfare, environmentally-sustainable farming practices.