Share
Organic Horticultural Traineeship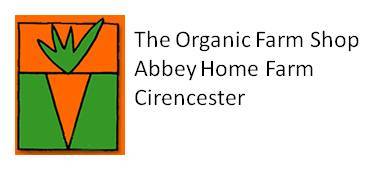 Abbey Home Farm
Cirencester
Posted: 22 Nov 2021
Deadline: 5 Jan 2022
Compensation: Accommodation, lunch, produce and £50/week expenses
Unpaid Traineeship Full-time
---
Job description
The Organic Farm Shop veg garden is approx 12 acres surrounding the shop, café and education centre. The growing team consists of the head grower, a permanent veg/flower/education grower, 3 x 2.5 yr growing apprentices and 1 or 2 trainees at any one time. The team is knowledgable, friendly and very enthusiastic, all with a mission to grow organic food to feed the local community.
Time period – 7 months April 2022 to beg of Nov 2022
Working hours - 40 hrs/week and weekend rota in soft fruit season.
Pay – Free caravan/mobile home accommodation, soup lunch x 5 days, lots of kitchen grade veg and fruit and £50/week for expenses.
Educational Aims – Cover in depth all Horticultural aspects of commercial organic vegetable production.
Method – Continuous on the job mentoring, weekly 1hr theory sessions and regular walk rounds to discuss relevant seasonal subjects.
Cost – Free.
Subjects covered – Soil, Crop Families, Rotations, Propagation, Ground Preparation, Protected Cropping, Compost production and use, Green Manures, Weeding and Weeds, Pest and Disease, Tractor Driving, Horticultural Machinery, Irrigation, Soft Fruit Management, Bulk Harvest, Crop Storage and Preparing for winter.
Applicants must be physically strong and able to work positively in all weather conditions, we are seeking an applicant who is looking to exchange hard work for an intensive learning experience.
Application information
Please check out our website for more info theorganicfarmshop.co.uk/join-the-team and then email hilary@theorganicfarmshop.co.uk with a full cv and letter of interest if you would like to be considered
Please mention Roots to Work when applying for these jobs
About Abbey Home Farm
Abbey Home Farm is run by Will and Hilary Chester-Master. They took over the management of the farm from Wills family in 1990 and set about establishing an organic system of farming from day 1. Both Will and Hilary are totally committed to organic practices and are striving to make Abbey Home Farm a truly sustainable, both environmentally and financially, place. The farm, the garden, the shop and the cafe would not run without the other members of the team. There are at present approx 40 people involved, working here in all sorts of capacities, some full time, many part time, from many different backgrounds, but with common links: a passion for local and organic food, high animal welfare, caring for the environment and protecting our wildlife.