Share
Kickstart - Creative Assistant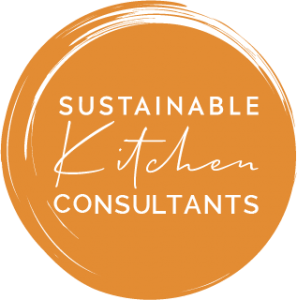 Sustainable Kitchen Consultants Ltd
New Cross Gate, London
Posted: 6 Jan 2022
Deadline: 18 Feb 2022
Compensation: National Minimum Wage
Apprenticeship Fixed term / contract
---
Job description
A fantastic opportunity to work in a great start-up company working in the Food sector, who are at the forefront of working to help businesses adopt more sustainable work practices, in the context of food prepared in restaurants, hotels, and also with food products - e.g. helping them cater to customers wanting food that is healthier for them, and healthier for the planet, more plant-based, more sustainably sourced, reduced waste & plastic.
You will be working directly with the Founder & CEO, providing Assistance that includes a great variety of activities, including:
- Creating Social Media posts & content - Assisting with Photography, Food Styling & Videography - Project Management assistance - managing project plans, budgets, Event management, record keeping, online filing management - Online research to assist with business development & marketing - Creating visually engaging materials for website, eBooks, eBrochures - Assisting with general administration - WordPress Website updates - Creating & managing Marketing campaigns, including measuring success
Working up to 25 hours week, for 6 months
Who we are looking for
We are looking for bright minded individuals who ideally share our passion for Healthy, sustainable food & sustainable supply chains, and supporting our objective of helping businesses work towards adopting business practices that achieve 'Healthy People, Healthy Planet'
This role will provide you with many opportunities to try your hand at different aspects of the business, so we are looking for people who crave learning new things, and are willing to get involved and be pro-active, creative and innovative
Desirable skills, passion, knowledge
Knowledge of social media platforms, scheduling software and email marketing software such as mailchimp, convertkit - Knowledge of / experience with Zoom, Google drive, and other collaboration software such as Slack, Trello - Experience working with MS Office applications like PowerPoint, Excel, Word - Experience of working in photo & video editing, or at least a willingness to learn - Some knowledge of and passion for healthy diets - A passion for working towards positive changes to our environmental & human health
What we offer
Full on-the job training will be given, and also Training offered via the Exemplia Group EmployabilityTraining Programme. This includes full training on Communication Skills in the Workplace (including some focus on the use of technology for remote working/communication/engagement) in week 2 and team working in week 4, and will be followed by 121s with their dedicated mentor/job coach who can provide further training and support as needed throughout the placement.
Hours
Max of 25 Hours per week, worked over 3.5 days, ideally set days, with some flexibility required - Ideally 9.00 - 5.00, and 9.00 - 13.00, with some flexibility
Pay
This is a Government funded Kickstart vacancy, paid at National Minimum Wage
Location
New Cross Gate - Zone 2 London, only one stop on the train from London Bridge
Application information
Please provide a CV outlining previous work experience, with a covering letter describing why you would like to be considered for the role, highlighting your previous experience and passions that would contribute to you being successful in this role, with email to: info@sustainablekitchenconsultants.com
Please mention Roots to Work when applying for these jobs
About Sustainable Kitchen Consultants Ltd
Sustainable Kitchen Consultants are a specialist Consultancy, working with food sector businesses to help them cater to health and environmentally conscious consumers. We provide Training, and bespoke Consultancy in sustainable diets, plant-based & free-from cooking, food waste repurposing, carbon reduction, and support with social media marketing, food photography & videography