Share
Baker for Mental Health Social Enterprise/Bakery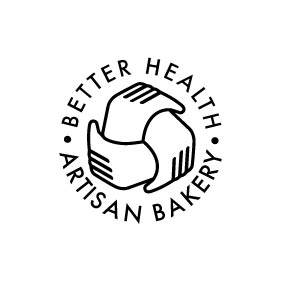 Better Health Bakery
Haggerston
Posted: 22 Dec 2021
Deadline: 31 Jan 2022
Compensation: £20,111 per annum
Paid Full-time Part-time
---
Job description
Better Health Bakery is based in Haggerston, where we make real sourdough bread and have a growing retail and lunchtime trade consisting of sandwiches, soups, salads and pastry. Everything is made on-site and sold via wholesale or through our retail shop at the front.
We are hiring for a number of positions in the bakery and are looking for individuals with talent or a keen interest in baking and broader food production. All roles will report to the Bakery Commercial Lead.
Successful candidates will be working on a practical level making sourdough bread, pastries and lunches for our wholesale and retail customers. You'll also be working with and supporting trainees and volunteers who assist with our production processes while on placement with us.
The atmosphere is friendly and we look to balance work/life commitments. You'll need to be diligent, have an eye for detail, enjoy problem solving and be comfortable with leading volunteers and trainees. We are looking for individuals who want to be a part of an innovative mental health project that is also looking to be commercially sound.
Application information
If you would like to apply for this post, please download and complete the application form on our website, detailing how your skills, knowledge and experience meet the requirements of this post.
Applications should be emailed to recruitment@centreforbetterhealth.org.uk with the post you are applying for in the subject line of your email. The deadline for applications is 5pm on 31st January 2022.
Please mention Roots to Work when applying for these jobs
About Better Health Bakery
The Centre for Better Health (CBH) is a community charity that supports people in their personal recovery from mental ill health and that promotes wellbeing. We run a successful artisan bakery, The Better Health Bakery, that as a social enterprise provides training placements for individuals to support their employment prospects as part of their recovery.