Share
BPOC Training Programme Project Officer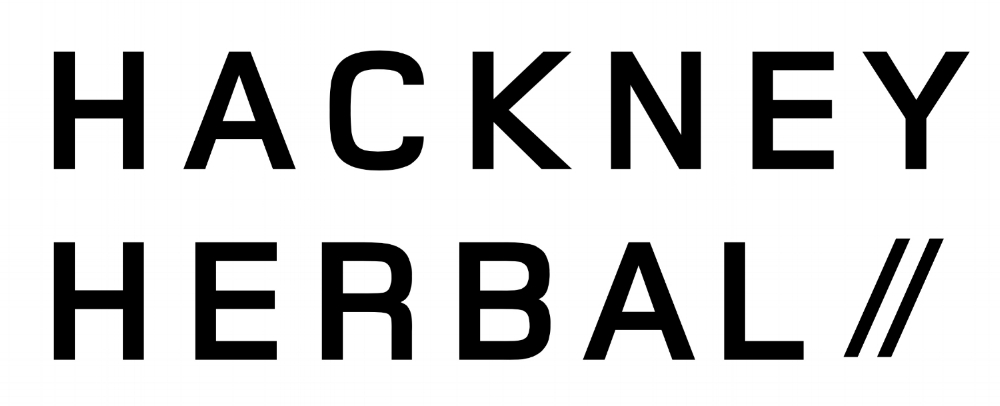 Hackney Herbal
Trowbridge Gardens (Hackney Wick, E9 5LD) and Hackney Herbal studio (Well Street, E9 7PX)
Posted: 24 Dec 2021
Deadline: 6 Feb 2022
Compensation: £16 per hour
Paid
---
Job description
Hackney Herbal is recruiting a BPOC (Black Person or Person of Colour) Project Officer to join their team in the delivery of a new Herb Growing Training Programme in 2022. The role involves working alongside their Head of Plants in the delivery of the Training Programme with a focus on providing support to the trainees. Gardening experience is not required for this role, but a passion for herbs and an interest in growing are essential. The Training Programme is open to BPOC living in Hackney. Please click here for full details of the Training Programme.
ABOUT HACKNEY HERBAL
Hackney Herbal is a social enterprise promoting wellbeing through herbs. We specialise in creative activities that connect and inspire people about the extensive uses of herbs. We are based at a garden in Hackney Wick where we support local people and volunteers to learn about horticulture, herbs, permaculture and natural crafts and where we grow herbs. We run regular community courses, weekly nature-based sessions, volunteering and social activities that support people to develop new skills, make friends and improve their physical and mental health. Our key outcomes follow the themes of health, education and community resilience. As a social enterprise we use all the profits generated from ticketed workshops, privately booked herbal events and herbal tea sales to fund free nature-based activities connecting people and herbs in Hackney.
Look us up here: Facebook, Instagram
KEY RESPONSIBILITIES
Supporting the trainees both individually and as a group:

Designing and facilitating team building activities for the group

Facilitating check-ins and one-to-one mentoring sessions with the trainees

Helping to create and maintain a welcoming and supportive environment:

Welcoming trainees as they arrive

Offering help & support, answer questions, etc, before sessions and during breaks

Assisting trainees that might need extra support

Assisting with the prep and pack-up for each session:

Helping to prepare materials and herbal tea for the session

Helping to pack up at the end of the session;

Assisting with the project admin:

Involvement in the the selection of trainees

General admin, registration and recording attendance

Helping organise guest speakers

Organising, host and moderate online sessions

Helping to design, monitor and evaluate the project:

Providing input into the format of certain aspects of the traineeship

Helping to monitor and adjust the format of the traineeship to ensure it meets the groups' needs

Helping to evaluate the traineeship program
PERSON SPECIFICATION
ESSENTIAL
Availability on Sunday mornings between April and September

Experience in facilitating groups

Skills and experience in facilitating one-to-one check-ins

Understanding of how people work in a group and experience in managing group dynamics

Basic digital skills such as using email, online calendars and Zoom, and producing documents using Word/Excel/Google Doc/Google Sheet

Ability to organise, host and moderate online sessions

Ability to work in a team as well as working on tasks independently

Patient and empathetic, with great listening and communication skills

An interest in gardening, herbs and permaculture

Be willing to work outdoors in all kinds of weather
DESIRABLE
Previous experience or involvement with a community project / social enterprise

Involvement in projects supporting people's health and wellbeing

Experience in assisting with the delivery of educational activities and training

Experience with plants / permaculture / herbs

Involvement in social and/or environmental justice work

Based in Hackney or close by
REQUIRED AVAILABILITY
Available to start in March;

Available on Sunday mornings from April to September;

Able to commit to approximately 26 hours per month (195 hours in total spread over 6.5 months). These hours include:
4 fixed hours for the Sunday morning in-person training sessions

1 monthly online guest speaker sessions (week day evening)

Flexible hours for planning, admin and holding mentoring sessions (specific time to be arranged with the Project Lead)
Application information
To apply please send a copy of your CV and a 1-sided A4 Cover Letter (maximum of 450 words) explaining how you meet the requirements (essential and desirable) mentioned above. Please make sure to explain the following:
Why you are applying for the role

What experience you have which makes you suitable for the role

What you are hoping to get out of the role

Please also confirm that you are available at the dates listed in the job description
If you have any problems with applying or need any further assistance just ask us. Send an email to Camila on camila@hackneyherbal.com. We are happy to help you! Please send your application to camila@hackneyherbal.com by 9am on Monday 17th January 2022. Please write your name in the subject line like this: 'Your Name - Project Officer Application' Shortlisted applicants will be invited to an interview on 2nd February 2022.
Please mention Roots to Work when applying for these jobs
About Hackney Herbal
Hackney Herbal is a social enterprise promoting wellbeing through herbs. We grow herbs in a patchwork of sites around Hackney and run creative workshops and events which connect and inspire people around the extensive uses of herbs. The profits from the sale of herbal teas and our workshops help to fund our community projects supporting people towards better mental health and wellbeing.