Share
Residential Volunteers at Flourish Produce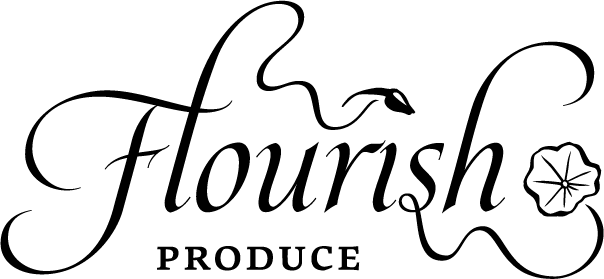 Flourish Produce
Cambridgeshire
Posted: 25 Apr 2022
Deadline: 7 Jun 2022
Compensation: Volunteer
Volunteer
---
Job description
Flourish Produce, is a farm where we grow hundreds of interesting varieties of vegetables, salads, herbs, fruit, ancient grains and edible flowers for some of the best chefs, restaurants and shops in the UK
We focus on taking the best care possible of our soil and using regenerative growing practices. Our farm would be a fantastic fit for people who are seriously interested in learning about agriculture on a commercial level. We are looking for characters who are keen to get stuck in and enjoy the feeling of a days hard work outside. Being a commercial farm supplying some of the best restaurants in the UK we have a rigorous work schedule – it can be demanding but also hugely rewarding. Our volunteers will join in with a variety of work on the farm during their stay, no day will ever be the same. We spend our time planting, cultivating, tending our crops as well as harvesting and working on other projects on the farm. We are now coming into a very busy part of the year and will be able to teach you a lot about commercial farming using regenerative methods.
We only accept volunteers over the age of 21 years old and if possible require a minimum stay of 2 months - as we find this gives us time to show you all aspects of the farm as well as arm you with a varied suite of skills to take elsewhere. This 2 month placement also allows us to be able to hand over some areas of responsibility to each volunteer during their stay which is an invaluable part of the learning experience. We do occasionally accept shorter stays as we realise not everyone can commit to 2 months - so do get in touch!
The farm and business is run by Calixta. The day-to-day farm work and volunteer schedules are managed by Lughan and the extended farm team. We usually have an additional 3-5 volunteers at a time. Volunteers are welcome to stay in one of our individual bedrooms or camp. We have a few accommodation options across the farm ranging from our Barn, a repurposed Container and a Caravan. Bathrooms and kitchens are shared. We work hard collectively as a group to make sure all accommodation is clean & comfortable. We provide bed linen and towels. During your stay we will provide all sorts of wonderful produce from the farm as well as some basics (pasta, flour, grains etc) – however you will still need to buy your own extras. We eat a vegetarian diet on the farm but you are welcome to buy your own meat to cook.
Residential volunteers join the farm team for the working week Monday - Friday.
The farm is 7 miles away from Cambridge and easily accessible by bus (the bus stop is 100m from the farm). We have bikes available and the farm is biking and walking distance from the Linton, Abington and Hildersham which are all villages which have a selection of shops, coffee shops and pubs.
Food is a very important aspect of our farm, we love to eat well! A few times a week the whole extended farm team sits down for a meal together at lunchtime - volunteers each take turns cooking and cleaning up. Volunteers are independent for breakfast and dinner.
Application information
Please message us for more information (Alice on office@flourishproduce.co.uk) and a list of questions that we like to send out to all prospective volunteers. We also try to arrange for a quick WhatsApp call before confirming placements so that you can get a feel for us and vice versa.
We are looking forward to welcoming you to the farm this season!
Please mention Roots to Work when applying for these jobs
About Flourish Produce
Flourish is a 52 acre farm in Cambridgeshire which has been producing vegetables, herbs, flowers, fruit (and as of 2021, heritage grain and sheep) for the past 4 years. Whilst we usually work exclusively with chefs, we now grow supply produce boxes and shops in Cambridge and London.