Organic Inspector - South West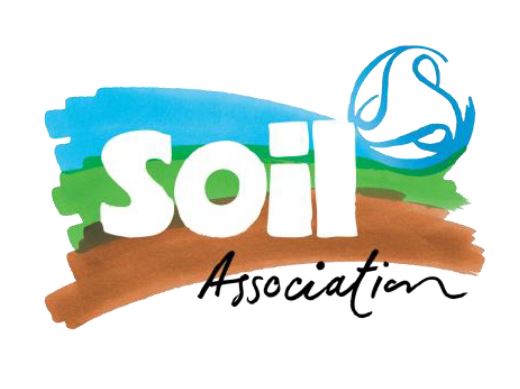 Soil Association
Remote working - South West
Posted: 17 Jun 2022
Deadline: 1 Jul 2022
Compensation: £33,621 per year
Paid Full-time Part-time Flexible hours Permanent Fixed term / contract Remote working
Job description
About our organisation
The Soil Association, formed in 1946, is the only UK charity which works across the spectrum of human health, the environment and animal welfare. That's because we cannot tackle these issues in isolation.
We campaign for change, we support farming innovation, we serve healthy food in communities, we support and grow the organic market, and we protect forests. We couldn't do any of this without our supporters, partners, donors and dedicated staff. We make a difference in the world where it's needed the most.
Soil Association Certification is the UK's largest organic certification body, responsible for certifying over 70% of all organic products sold in the country. We certify organic food and farming, organic textiles and organic beauty products. Since 1973 our team has built up extensive practical experience and provide unrivalled support before, during and after certification.
About the opportunity
We are looking for auditors able to inspect organic farms in the South-West of England. As visual representatives of the Soil Association Certification it is imperative that Inspectors are professional and personable in how they approach their work, can connect with a variety of people from various communities and backgrounds to deliver excellent customer service. A successful candidate will have, industry understanding to help develop relationships with our licensees, appreciating the pressure and demands faced by them within our industry. This understanding should enable an Inspector to show confidence, knowledge and authority in the role they perform and behaviours they demonstrate. Including time management of diaries and audits, and managing feedback during inspections which could include discussing non-compliant matters and actions required for improvement.
Inspection Day (soilassociation.org
Our Benefits
We offer a range of financial and lifestyle benefits to all our employees, including:
Pension scheme with ethical investment options and employer contribution

Free membership of the Soil Association and discounts on organic produce

Volunteer days to give back to the local community or support green initiatives

Family friendly policies and flexible working

Cycle to work scheme
Hours
37.5 hour per week
22.5 hours per week or contracted may be considered
Location
Home Based - South West
Application information
https://soilassociation.octo-firstclass.co.uk/candidates/account/login/134561?aisId=12&rmId=3181
Please mention Roots to Work when applying for these jobs
About Soil Association
Our organisation started in 1946 to pioneer a better world – one where we can all farm, eat and live healthily in balance with the environment. Our team of around 250 employees have been working with this vision for positive change ever since. We're farming, growing, buying, cooking and eating. We're campaigning, lobbying and certifying. We're running research programmes that pave the way for change. And we're inspiring millions of people to take their own step towards a sustainable future.