Wholesale Packing Assistant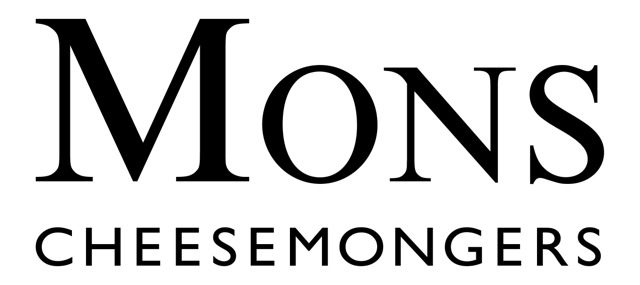 Mons Cheesemongers
Bermondsey, London
Posted: 27 Jul 2022
Deadline: 31 Aug 2022
Compensation: London Living Wage
Paid Full-time Permanent
Job description
We are looking for an energetic candidate to join a tight-knit wholesale packing department at our arches in Bermondsey. They will play a key role in getting the cheeses we love out to our wholesale customers across the country.
An ideal candidate will be organised, precise, comfortable in a physical role, strategy driven and, most importantly, have a genuine passion for good food. Crucially, they will have a clear idea of what it takes to be a part of an efficient and thorough packing team within the food industry.
Experience in cheesemongering is not essential; being comfortable eating cheese most days as part of your job is.
Previous work in food distribution & packing, any French speaking experience and a full, clean driving licence are all big pluses.
In this role your responsibilities would include:
Wholesale Packing
Contributing positively to an efficient team in the packing and distribution of cheeses
Communicating effectively with wholesale managers and the teams across our retail sites
Meeting customers' expectations both in the selection and condition of cheeses
Handling communications with wholesale customers in a courteous and affable manner
Handling reception of all incoming goods
Delivering on tight packing deadlines
Retail
Helping to create an inviting, positive and safe shopping experience
Speaking enthusiastically and honestly about our entire range in order to match the right cheese with our lovely customers
Systems
Adhering to HACCP requirements and strict health and safety procedures
Maintaining and striving for improved efficiencies in Mons' packing systems
A typical week will see you work 5 days, four at our Bermondsey arches with the packing team and a day at one of our retail sites. Weekend availability is essential. We believe experience behind the cheese counter is the best way to appreciate the cheeses we work with as on a daily basis you will get the opportunity to taste whilst learning about their production, selection and maturation.
We offer a competitive salary and are accredited by the London Living Wage scheme, with comprehensive training and good opportunities for progression for an individual who can see a long future in the cheese industry. Staff tastings, producer visits and readily available cheese, tea and coffee are some of the benefits that come with this role.
Please apply using the form below and include a covering letter.
The deadline for applications is 31st August, though we will look to reply to applications as and when we receive them.
Application information
Please email llewi.roberts@mons-cheese.co.uk with a CV and covering letter, or head to the careers section of our website https://mons-cheese.co.uk/pages/career-opportunities
Please mention Roots to Work when applying for these jobs
About Mons Cheesemongers
Mons Cheesemongers opened at Borough Market, London in 2006. We now have a stall at Brockley Market & specialist cheese shops within Bermondsey's Spa Terminus complex & on Lordship Lane, East Dulwich. We select traditionally made Continental & British cheeses and age them in our cellars in London and on the Cote Roannaise. We also supply a range of dairy produce, cured meats, crackers, condiments, beers, wines, ciders & perries.