Events & Communications Assistant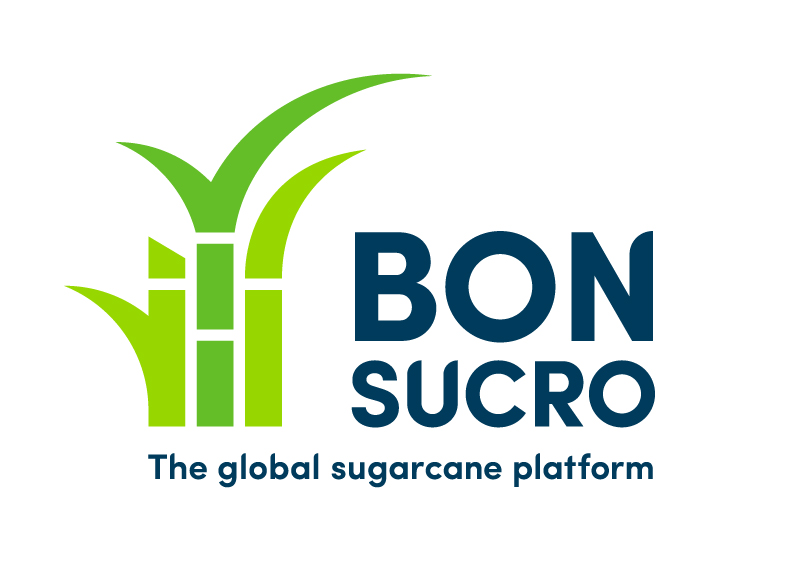 Bonsucro
London
Posted: 1 Aug 2022
Deadline: 22 Aug 2022
Compensation: £22,000-£26,000 per year
Paid Full-time Fixed term / contract
Job description
Bonsucro is looking for a motivated, proactive individual who is interested in sustainability to support the development and execution of our flagship event, Bonsucro Global Week.
This could be a temporary to permanent opportunity for someone starting their career, returning to work in events, or changing careers with a passion for organising and events. This exciting opportunity will allow you to get your foot in the door with an organisation focused on making the sugarcane sector more sustainable.
Bonsucro is the global platform for sustainability in sugarcane. We work with people and organisations across the sugarcane supply chain, including small-scale farmers and some of the world's biggest brands. In October we will host the first Bonsucro Global Week since the pandemic.
Job Purpose
The role will be varied and include writing and liaising with stakeholders, updating the website, developing marketing materials, and writing and editing copy. Your work will help raise Bonsucro's profile and reputation in the run-up to and at the event.
You will support the Communications and Events Manager to plan, implement and evaluate our event. You will also play a crucial role in maintaining internal systems, including Bonsucro websites and Salesforce.
Collectively, the communications team will raise Bonsucro's profile: growing our audience and reach on social media, building our media knowledge and relationships and providing members and stakeholders with helpful information.
We are looking for someone who is versatile and organised and has previous events and communications experience . Ideally, you will be a confident writer, able to understand technical information and translate it into accurate and engaging copy for multiple platforms. You take a proactive approach to coordinating multiple tasks and deadlines. You will be excited to learn more about the work of Bonsucro and contribute to engagement with stakeholders.
In return, you will get an insight into an international organisation, working at the cutting edge of sustainable sugarcane production and with a friendly, welcoming team. You may be invited to travel to Brazil to attend the event.
The job comes with the possibility to move to a permanent position, at a higher grade at the end of the contract.
Job Tasks and Responsibilities
Process online registration and responding to enquiries
Create digital content for social media and emails to promote the event
Support management of social media channels and our online community
Write speaker and sessions profiles
Programme production such as gathering speaker photos and biographies
Logistics and planning for the event
Liaising with external suppliers such as photographers, videographers
Manage the delivery of event sponsorship packages
Update the website
Draft conference materials
Organise data and mailing lists
Develop the event app
Coordinate administrative tasks such as managing entries in the Bonsucro Inspire Awards
Provide internal updates about the event
Person Specification
Essential criteria
Exceptional organisation and time management skills
Excellent English language skills (spoken and written)
Ability to handle enquiries by email and phone
Confidence in completing administrative and logistical tasks
Familiarity with and prior use of graphic design software (e.g. Adobe CC)
Proficient with IT-based and web systems (WordPress, Mailchimp and Salesforce are a plus)
Ability to take initiative
Prior experience organising events and/or webinars
Excellent interpersonal and teamwork skills
Affinity with social and environmental sustainability issues
Good attention to detail
Other desirable criteria:
Ability to speak either Spanish or Portuguese
Familiarity with themes on sustainability
Prior experience working in an international team
Other information
Reports to: Communication and Events Manager Salary £22,000 - £26,000 Location London (Hybrid working) Start date As soon as possible Hours 35 hours a week Contract: 5-month contract, with potential for a permanent role.
This job description reflects the core activities of the post. As the service and the post-holder develop, there will inevitably be some changes to the duties, and possibly to the emphasis of the post itself. We expect that the post-holder will recognise this and will adopt a flexible approach to work. This could include undertaking relevant training where necessary. The line manager will consult the post-holder if significant changes to the job description become necessary. Any changes will be reflected in a revised job description.
BENEFITS
We offer the following benefits dependent upon where you will be based and the type of employment you are offered:
* 25 days annual entitlement plus customary holidays * Pension scheme - 8% employer contribution and 2% min employee contribution * Life Assurance - 4 times salary * Medi Cash scheme - discounted health care for dental, optician, physio etc * Hybrid working practice- working in the office 2-3 days per week * Season Ticket/Travel Loan
NOTE
We are an equal opportunity employer - if you need any support or adjustments in our process, do let us know. We welcome applications from candidates from diverse backgrounds and experiences.
Whilst we aim to improve the diversity of our organisation, varying costs and differing employment regulations may mean we prioritise our recruitment and offers of employment to preferred locations only.
This role is UK based, hybrid working requires attendance in the London office 2-3 days per week at your own cost; Candidates must have the right to work in the jurisdiction of roles they are applying to. Not all roles will be suitable for visa sponsorship.
Please contact recruitment@bonsucro.com in case of any difficulty.
Application information
Please submit your CV along with a short statement, of up to one page, explaining how you meet the requirements of this role through the Bonsucro Breathe HR system. Please note, you need to submit your CV and cover letter at the same time and will not be able to add more documents later. The deadline for applications is 23.59 on 22 August 2022. We will be interviewing on a rolling basis while the vacancy is open, so encourage early applications. Interviews will be held on Thursday and Friday afternoons.
Shortlisted candidates will be asked to perform a short written assessment prior to an interview.
IMPORTANT INFORMATION: PLEASE ENSURE YOU 'UPLOAD' EACH OF YOUR CV AND A COVER LETTER/STATEMENT EXPLAINING YOUR MOTIVATION AND FIT FOR THE ROLE BEFORE PROCEEDING TO 'FINISH APPLICATION'.
Please mention Roots to Work when applying for these jobs
About Bonsucro
Bonsucro is the global sustainability platform for sugarcane, one of the world's most important crops. Its purpose is to collectively accelerate the sustainable production and uses of sugarcane - for farmers, millers, buyers, and end users. It convenes members and partners to address critical challenges in the sugarcane sector, and drive impact through its system of sustainability standards. Bonsucro works across traditional and newer markets - from sugar and alcohol to biofuels and bioplastics.