Assistant Cafe Manager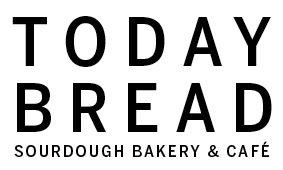 Today Bread
Walthamstow Central, London
Posted: 17 Aug 2022
Deadline: 1 Oct 2022
Compensation: £13.50 per hour gross
Paid Full-time Part-time
Job description
TODAY BREAD is looking for an assistant manager to join our team!
We are a small independant sourdough bakery / artisan cafe supplying our local community with freshly baked goods and drinks. Our team is growing and we are looking for someone like you to join our team!
Responsibilities:
Support the Cafe Manager in his/her role and manage our evening opening hours.
This includes:
- Management of the cafe evening operations (Thur-Sat evenings)
- Supervising the cafe day time operations 2x days per week
Your role is to support the Cafe Manager in these roles:
- Ensuring that the internal culture is educational, engaging and staff are proud of the hospitality they are providing.
- Supervision of the customer experience, making sure that the service is up to standard and staff are exceeding expectations
- Quality control of food and drinks, ensuring that each plate and cup represents our identity
- Maintaining the cleanliness of the cafe, delegating tasks where necessary
- Looking after all ordering, stock control and credit notes with the businesses finances in mind
- Managing staff rotas and holiday calendars
- Cashing up, banking and consolidating revenue reports
- Recruitment, induction training, staff reviews and fostering retention programs
- Communicating clearly with management, setting goals, create scorecards and understanding the actions that make them achievable
- Ensuring health and safety records are adhered to and up to date
- Demonstrate excellent communication and influencing skills
- Identify ways to improve profitability
Part time work can be an option but needs to be min 3x evenings per week (4 > 10:30pm)
Looking forward to meet you!
Application information
Send us a CV / motivation email to bread@todaybread.com. Thank you!
Please mention Roots to Work when applying for these jobs
About Today Bread
Welcome to Today Bread! We are a small organic sourdough bakery and cafe located in Walthamstow Central. We believe in local, seasonal and sustainable food. Each of our loaves are expertly made by hand using organic flour and the slow fermentation process that characterises sourdough bread. Our bread is stone baked and delivered by bike to local cafés, delis and restaurants in the neighbourhood. Our bread is freshly made every morning in front of you using organic flour, water, salt, and most importantly, time! Rather than using commercial yeast, our loaves are made using naturally occurring yeast giving them the beautiful flavours and aromas that make sourdough bread so special.