Ad Hoc Sustainable Culinary Chefs x2 (1 Female & 1 Male)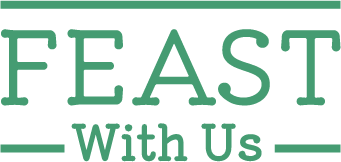 FEAST With Us
North & North West London
Posted: 6 Sep 2022
Deadline: 21 Oct 2022
Compensation: £13 per hour
Paid Part-time
Job description
Job Title: Ad Hoc Sustainable Culinary Chef x2 (1 female & 1 male) Reporting to: Kitchen & Logistics Coordinator Hours: 4 to 8+ hours per month Salary: £13 per hour Location: North and North West London
About FEAST With Us
FEAST started in 2015 as a weekly community meal at a hostel for homeless people, using surplus food that would otherwise be thrown away. Each meal is a collaboration whereby volunteers and people experiencing food poverty cook and dine together as equals. In response to the pandemic, we now support people with 7-day service in multiple community centres and hostels for homeless people, as well as home deliveries of hot meals for anyone struggling with food poverty.
FEAST is hoping to expand its recovery response by offering nutrition education workshops and practical experience in the kitchen for vulnerable people experiencing food poverty, to give opportunities to help people become independent from food aid services.
Our aims:
Prevent malnutrition in vulnerable people by enhancing access to nutrition.
Promote sustainable eating habits and prevent food waste.
Enable community cohesion and togetherness.
Job description:
We are looking for 2 chefs (1 female and 1 male) to be on our cover list for ad hoc shifts. Our kitchens are around North and North West London so you must live within travel distance from this area.
The available shifts vary from month to month and we might have busy months when we might have 4 to 5 shifts to be covered. The Chef will be responsible for providing lunch and/or dinner and dessert to a client base of 8-30 residents in homeless shelters.
In order to reduce food waste, you will be cooking using surplus food and be able to think outside the box to create recipes utilising surplus food. This role requires full management of the kitchen including, but not limited to, keeping a thorough inventory, waste management, maintaining high cleaning and food safety standards, and supporting cooking volunteers.
Duties:
Main Responsibilities
Meal planning for lunch, dinner and dessert for 8-30 residents, which includes preparing and correctly storing meals for weekend provisions.
Food labelling and dating.
Responsible for maintaining high levels of cleanliness on a daily basis and weekly deep cleans.
Maintaining and filling in necessary Food Safety and Hygiene paperwork.
Getting feedback from service users about the quality of the food.
Completing required benchmarking and food donation forms.
Promote sustainable practices in the kitchen.
Share feedback with staff and work collaboratively to adapt programming suitably.
Follow safeguarding processes in a timely and prompt manner.
Attend FEAST training pertaining to policies and protocols as required.
Person Specification:
Essential
Able to think on foot to design menus that are healthy and varied.
Valid Level 2 Food Safety certificate and Allergens training (or willing to undergo training once joined)
Good communicator, strong interpersonal skills and friendly demeanour.
Excellent organisational and time management skills.
Committed and eager person dedicated to FEAST With Us' values and ethos.
Desirable
Experience in working with adults at risk.
Knowledge of nutrition and designing healthy meals.
Demonstrable interest in food poverty, community engagement or sustainability.
1+ years of professional kitchen experience
Interviews will be scheduled as the applications come in.
If we find some great candidates, we may close the vacancy earlier than the application deadline mentioned. So don't delay - apply today!
Application information
Send your CV and cover letter to: jennifer@feastwithus.org.uk
Please mention Roots to Work when applying for these jobs
About FEAST With Us
FEAST With Us mobilises volunteers to use surplus food to cook nutritious meals for and with Londoners facing food poverty.