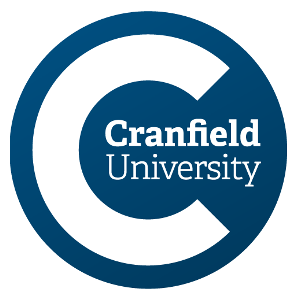 PhD: Life Cycle Assessment of soil management to fight climate change
Cranfield University
Swindon SN6 8LA
Posted: 14/05/2018
Deadline: 28/06/2018
Compensation: Up to £14,553 (tax free) plus fees* for 3 years
Paid Full-time Fixed term / contract
Job description
This PhD studentship is part of the NERC-funded Soils-R-GGREAT project. The PhD focuses on the consequential Life Cycle Assessment (LCA) of managing agricultural and forestry systems through increased soil carbon and biochar addition, worldwide. This PhD offers a unique opportunity to interact with a range of several leading universities (University of Edinburgh, University of Aberdeen, and SRUC) to tackle and fight climate change by carrying out an environmental assessment of soil carbon management.
Candidates should have a first or upper second class UK honours degree or equivalent in a related discipline, such as agricultural science, soil sciences, applied mathematics or economics. If you are expecting to have a degree, you are still eligible under the conditions that the degree is obtained by January 2018. Some experience and knowledge on LCA is required. You should be confident with modelling and database management. Ideally you should have some experience in publishing either by submitting a scientific publication, a poster or full paper.
Sponsored by NERC, this studentship will provide a bursary of up to £14.553. (tax free) plus fees* for 3 years. *The PhD funding is eligible to UK and EU nationals.
For more details and to apply, see here.
Application information
For further information please contact: Dr. Pietro Goglio, E: pietro.goglio@cranfield.ac.uk, T: (0) 1234 750111 Ext: 4293; skype: p.goglio.
If you are eligible to apply for this research studentship, please complete the online application form. Applications will be accepted on an ongoing basis.
For further information contact
Admissions T: +44 (0)1234 758082 E: studyenvironment@cranfield.ac.uk
Please mention Roots to Work when applying for these jobs
About Cranfield University
Cranfield University is a British postgraduate and research-based public university specialising in science, engineering, technology and management. It contains two campuses: the main campus is at Cranfield, Bedfordshire, and the second is at the Defence Academy of the United Kingdom at Shrivenham, southwest Oxfordshire. The main campus is unique in the United Kingdom for having a semi-operational airport (Cranfield Airport) on campus.