Food Processing Worker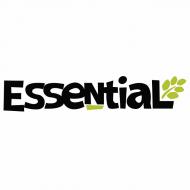 Essential Trading Co-operative
Fishponds, Bristol
Posted: 14 Sep 2022
Deadline: 3 Oct 2022
Compensation: Starting rate £11.20 per hour (£23,300 per year)
Paid Full-time Permanent
Job description
Essential is recruiting for a new permanent member of our Manufacturing Team. The successful candidate will be passionate about good food and ready to work across all aspects of food processing and packaging, producing our own-brand foods for wholesale, retail, and catering.
The role ideally requires some experience of food processing or other manufacturing work, a sound grasp of hygiene and health and safety practices, as well as experience working with computers. You need to be self-motivated, well-organised, a good team player, and able to show great attention to detail.
In our worker co-operative, you can be sure of a meaningful job, with the chance to become involved in a variety of projects beyond your core duties. After a successful probationary period, there will be the chance to become a member of the co-op, with further responsibilities and benefits.
KEY FUNCTION: Responsibility for the manufacture of Essential branded products, including quality control, processing, packaging, labeling, storage, and record-keeping, of foods for sale and distribution to our customers
Main Responsibilities:
1) Run efficient production lines, including manual operation and use of manufacturing machinery
2) Maintain standards of safe allergen handling, hygiene, and equipment functionality through routine cleaning and maintenance
3) Keep accurate records of all production work, maintaining strict traceability standards
4) Ensure accuracy and compliance of all Essential product labels
5) With support of other teams, respond to supply and demand pressures to maintain appropriate stock levels
6) Maintain safe working environment through observation of H&S principles and policies, with particular attention to machinery and electrical equipment
7) Take responsibility for the shared administration and management of the Manufacturing team, including liaising with other teams and external parties
8) Undertake training as needed to meet requirements of legislation and of the role
9) Carry out quality control on all commodity food products entering the warehouse
10) Working across Manufacturing sub-sectors and tasks in line with your ability, level of training, and business needs
11) To undertake other duties within the Manufacturing team and the wider business as deemed reasonable by the co-op
NB: We may request applicants to attend interview and paid trial shifts as part of the recruitment
Application information
To find out more about the role and our worker co-operative, and download an application form and job description, please visit our website.
To apply for the role, return completed application forms to hr@essential-trading.coop by the deadline of 9am 3rd October 2022.
Good luck!
Please mention Roots to Work when applying for these jobs
About Essential Trading Co-operative
Essential Trading is a leading UK organic and Fairtrade product wholesaler, Essential Trading manufacture and distribute sustainable wholefoods, ecological household products and cruelty free body care items across Europe and internationally.