Camden Food Poverty Alliance Coordinator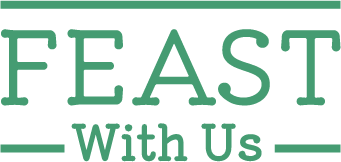 FEAST With Us
North Finchley, London
Posted: 20 Sep 2022
Deadline: 4 Oct 2022
Compensation: £30,000 - £34,000 annual pro rata depending on experience
Paid Part-time Flexible hours
Job description
Camden Food Poverty Alliance (CFPA) Coordinator
Job Title: Camden Food Poverty Alliance Coordinator
Reporting to: FEAST Operations Manager
Accountable to: Camden Food Poverty Alliance
Hours: 21 hours per week, flexible hours
Holiday: 20 days pro rata + bank holidays
Salary: £30,000 - £34,000 annual pro rata depending on experience
Location: On-site, in-person working across Camden sites.
Contract: 18 month fixed-term
FEAST Background
FEAST With Us (FEAST) is dedicated to eradicating food poverty across London by providing food parcels and nutrition education for vulnerable communities. Our three aims are to prevent malnutrition, minimise food waste and encourage community cohesion. Since 2015, FEAST has been deploying volunteers and facilitators to collaboratively cook nutritious meals made from surplus food with vulnerable people in various community centres and hostels across London. FEAST partners with a range of food suppliers and distributors, community groups and hostel managers to provide essential borough-wide service across Camden, Islington, Haringey and Barnet for 1000 vulnerable people per week, with scope to support others who are referred.
Camden Food Poverty Alliance Background
The Camden Food Poverty Alliance (CFPA) was established in July 2020 and has delivered a number of strategically important activities to date. The CFPA is guided by seven principles, developed in collaboration with CFPA members and further shaped by a residents' panel. These principles state that action to address food poverty in Camden should: Ensure dignity, respect and choice; Uphold a money first approach (supporting those with money worries to access advice and support to maximise income and financial entitlements); Ensure that food is culturally appropriate for Camden's diverse communities; Prioritise food that is nutritious; Be guided by resident voices and underpin action with strong communication; Use food as a social connector in order to access wider support; Monitor data and measure impact. The post-holder will report into the CFPA to ensure that all activities and services are working towards the Camden 2030 Food Mission.
Main Responsibilities
Supporting CFPA initiatives and innovation (40%)
Identifying and supporting actions to tackle food poverty in Camden, developed in collaboration with the CFPA steering group/members of the wider alliance and in line with CFPA Guiding Principles
Identifying funding opportunities to be shared with CFPA members, supporting/leading applications where appropriate
Ensuring meaningful resident participation in the CFPA, e.g. co-development of actions.
Developing and monitoring the CFPA action plan (25%)
Updating the draft CFPA Action Plan within the first 6 months of the role, in collaboration with CFPA steering group and wider members.
This Action Plan will be developed with the wider CFPA, and with support from the CFPA steering group. It will be an iterative document, responding to resident feedback and learning as the CFPA develops. It will also be informed by data such as from Time To Spare and the Camden and Islington Food Poverty Needs Assessment (2022 version due to be completed by September 2022).
Monitor the activity of the CFPA and benchmark efforts and outcomes against the Action Plan
Coordination of CFPA meetings and membership (25%)
To proactively engage with, develop, and maintain effective working partnerships to support project delivery
Organising CFPA steering group meetings on a monthly basis
Widening participation in the CFPA
Attending the regular Food Network meetings (likely as chair or cochair, as decided by Food Network members)
Maintaining links with Camden's Advice Network 9
Delivering at least 2 CFPA-wide alliance meetings over 18 months
Additional workshops/meetings as needed, to identify and progress actions to tackle food poverty in Camden.
Communications (10%)
Increase the profile of the CFPA and FEAST through monthly email bulletins (detailing opportunities to collaborate, access to funding, resources/sharing of best practice from elsewhere such as Sustain, other Food Poverty Alliances/Food Partnerships)
Maintain regular updates to the CFPA website.
Maintain regular updates for the FEAST team and Camden council.
Person Specification
Essential: We are looking for the following skills, aptitude, experience and attitude; the board will provide training to support personal development. Your experience should evidence your shared values with FEAST and a personal commitment to our mission to reduce food poverty amongst vulnerable people.
Skills
Communicating with multiple stakeholders simultaneously with competing priorities
Excellent writing and reporting skills
Proficient organisational and time management skills
Leadership skills and flexible styles to support the needs of various initiatives
Proactive problem-solving and agility to respond to needs dynamically
Computer literacy and competency to use Microsoft Office and other software
Experience
Office management and project management
Managing teams; directing, working with and learning from the team, navigating skills and information gaps
Working to tight deadlines autonomously, and adapting to changes during periods of growth
Working with vulnerable groups, the volunteer sector and charity sector
Leading and supervising other members of the team
Knowledge
Community and volunteer sector structures and systems
Honed stress-management strategies
Data protection, safeguarding and compliance processes
Insight into the food poverty/insecurity
Personal Qualities
Ability to work in-person at any time during working hours
Able to think on feet and adapt to changing climate
Interpersonal approach, empathic and friendly demeanour
Proactive ambassador for FEAST and its values, food poverty prevention, sustainable food practices and working with community
Positive attitude and collaborative approach to work
Able to multiple stakeholders using flexible leadership styles and tools
Commitment to growing personal skills
Desirable: You are likely to be successful in obtaining this post if you have any one of the following additional experiences:
Experience of CRM, PowerBI and AirTable
Financial reporting skills and budget management
Business development experience
Safeguarding and valid DBS check (will be part of FEAST training)
Stewardship and managing corporate relationships
Account management with corporate initiatives and local authorities
Early-stage social enterprise experience
Product design experience
HR experience and CIPD training
FEAST will provide formal induction and training to meet the needs of the successful applicant.
Application information
Please be in touch with hannah@feastwithus.org.uk with your CV and covering letter by 4th October 2022. Interviews will be held on the afternoon of Thursday 13th October 2022. Applications may close before deadline based on volume and calibre of applicants.
Please mention Roots to Work when applying for these jobs
About FEAST With Us
FEAST With Us mobilises volunteers to use surplus food to cook nutritious meals for and with Londoners facing food poverty.