Volunteer – LinkedIn Content Writer Specialist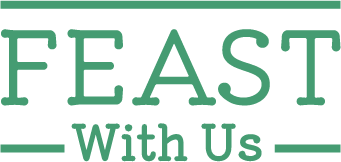 FEAST With Us
Remote working
Posted: 2 Nov 2022
Deadline: 17 Dec 2022
Compensation: Volunteer unpaid opportunity
Unpaid Volunteer Part-time Flexible hours Permanent Remote working
Job description
Job Title: Volunteer – LinkedIn Content Writer Specialist Reporting to: Impact, Quality & Learning Coordinator Hours: 3hrs per week with flexible working ours
This is a volunteer unpaid opportunity.
FEAST With Us - Feeding and Empowering All Sustainably Together
FEAST started in 2015 as a weekly community meal at a hostel for homeless people, using surplus food that would otherwise be thrown away. Each meal is a collaboration whereby volunteers and people experiencing food insecurity cook and dine together as equals. We support people with 7-day service in multiple hostels for homeless people, and weekly services in community centres, as well as offering communal lunch & dining sessions for anyone struggling with food poverty.
FEAST is hoping to expand its services by offering workshops on nutritional education and practical experience in the kitchen for vulnerable people experiencing food poverty, to give opportunities to help people become independent from food aid services.
Our Aims & Mission:
Ameliorate malnutrition in adults at risk by enhancing access to nutrition.
Promote sustainable eating habits and prevent food waste.
Enable community cohesion.
Job description:
FEAST With Us is looking for a professional and creative writer that would like to use their skill to help our cause of reducing food waste and preventing food insecurity in our community.
As a Volunteer LinkedIn Content Specialist at FEAST, you will have excellent English grammar and strong writing skills and you will need to be aware of, or willing to learn, diverse subjects related to sustainability, food waste and the food industry in general so you can write about them with confidence, which requires a blend of curiosity and tenacity on top of the ability to pinpoint relevant data.
You will work with our Impact, Quality & Learning Coordinator in creating content for our LinkedIn posts and interacting on the platform, so it is essential that you have the knowledge and understanding of how LinkedIn engagement works and is able to create professional content also oriented to CSR.
Alongside the captions, you would also be creating the banners to go with it, so good creative skills are appreciated. We use Canva to produce our Social Media banners, and the software is easy to learn and not complex. However, we are happy to hear from candidates that fill in the requirements but do not possess design skills.
You will be designing a content strategy that will help us to stay on track with our goals and will be creating a content plan listing potential topics, dates, and the type of media.
What skills do you need to get involved – Essential Skills:
You have excellent English grammar.
You are able to create relevant, actionable, and targeted content for LinkedIn.
You are able to write content in a language that is oriented toward business professionals and targeted to reach possible partners and sponsors.
You have a broad understanding of CSR.
You will be able to address gaps in our industry using data and new ideas that will help you create unique content for our audience.
You will make decisions on the content that are backed by data and science.
Before starting to create content, you are able to check some resources online to help you understand the demand for our target content. (We recommend you aim for high-demand topics that have a low supply of quality content).
You are able to use tools like Ubersuggest, GoogleTrends, and/or Keyword Planner to identify our target keywords. You may also perform quick competitor research on LinkedIn, exploring what our competitors are writing about.
You will be able to engage with other posts on LinkedIn. These posts could be from other key players in our domain, professionals working in our target industries, or possible sponsors or partners.
You are able to collect engagement metrics from our posts and present them monthly.
You have availability to attend one weekly 20min meeting and create a minimum of 4 posts per week. (we are flexible with working hours, but please, only apply if you can dedicate enough time to commit to these targets)
Desirable Skills
Knowledge of sustainability and sustainable methods
Knowledge of the food industry
A love for healthy eating
Basic knowledge of design and how to use Canvas (not compulsory – training will be provided)
By getting involved you will gain:
Space to develop your work, gain experience and use your creativity.
It is a great opportunity for those professionals looking for using their gifts to reflect the needs of our community and help us reduce inequality.
It is also an opportunity to add to your portfolio and perhaps even develop your own projects alongside the team.
Try out some new strategies and get feedback on your work.
Become part of a friendly, enthusiastic and varied team.
Training opportunities
Location: Fully remote.
Commitment:
The estimate of time needed is 3 hours a week but we can be flexible and work with you to find hours that fit ours and your schedule, nevertheless, we ask that you only apply if you can commit to attending one 20min meeting a week and are able to deliver 4 posts a week + dedicate a few minutes to engage with other posts on LinkedIn - all help is much appreciated.
Application information
Please send your CV and cover letter to jennifer@feastwithus.org.uk demonstrating your experience with writing and why you would like to get involved with our projects.
Interviews will be scheduled as the applications come in.
If we find some great candidates, we may close the vacancy earlier than the application deadline mentioned. So don't delay - apply today!
Please mention Roots to Work when applying for these jobs
About FEAST With Us
FEAST With Us mobilises volunteers to use surplus food to cook nutritious meals for and with Londoners facing food poverty.