Farming Advisor - SA Exchange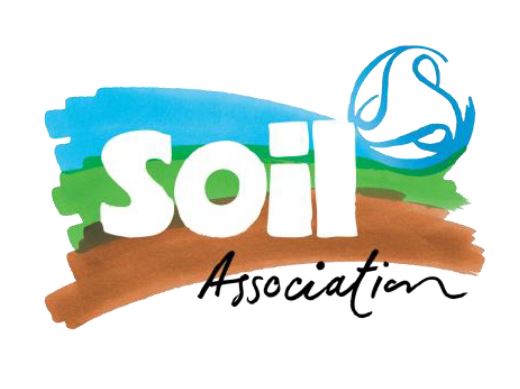 Soil Association
Remote working
Posted: 13 Jan 2023
Deadline: 27 Feb 2023
Compensation: £350 per day
Paid Flexible hours Fixed term / contract Remote working
Job description
About our organisation
The Soil Association, formed in 1946, is the only UK charity which works across the spectrum of human health, the environment and animal welfare. That's because we cannot tackle these issues in isolation.
We campaign for change, we support farming innovation, we serve healthy food in communities, we support and grow the organic market, and we protect forests. We couldn't do any of this without our supporters, partners, donors and dedicated staff. We make a difference in the world where it's needed the most.
About the opportunity
Be part of the Soil Association Exchange team of Advisors providing agroecological farming advice nationwide. Contribute to knowledge exchange within the team and help build the service. Soil Association Exchange is a fast-paced, commercial startup that spun out of the Soil Association charity in 2022. Soil Association Exchange is a new service for all UK farmers to help them farm in a way that improves the climate and protects nature. SA Exchange works with farmers to measure the environmental impacts of their farm across 6 different metrics – and then delivers bespoke advice on how those scores can be improved. Crucially, it then helps farmers understand and take advantage of the links between farming more sustainably and farming profitably. More information on SA Exchange can be found at www.soilassociationexchange.com.
About you
Personal qualities:
- Able to work on own initiative and as part of a team
- Flexible and adaptable Confident communicator
- Able to prioritise and meet deadlines Business minded
- Excellent networker and relationship builder
- Empathy and understanding of farmer and grower situations
- Empathy with the aims and objectives of Soil Association Exchange
Skills:
- Excellent communication skills
– verbal and written Excellent interpersonal skills
- Good influencer and negotiator
- Excellent time management and organisational skills
- Excellent facilitation skills Computer literate
Hours
Flexible
Fixed Term 9 month contract
Location
Home Based with travel required
Application information
Apply at https://soilassociation.octo-firstclass.co.uk/candidates/account/login/146700?aisId=12&rmId=3181
Please mention Roots to Work when applying for these jobs
About Soil Association
Our organisation started in 1946 to pioneer a better world – one where we can all farm, eat and live healthily in balance with the environment. Our team of around 250 employees have been working with this vision for positive change ever since. We're farming, growing, buying, cooking and eating. We're campaigning, lobbying and certifying. We're running research programmes that pave the way for change. And we're inspiring millions of people to take their own step towards a sustainable future.