SHARE
Eat Club Session Assistants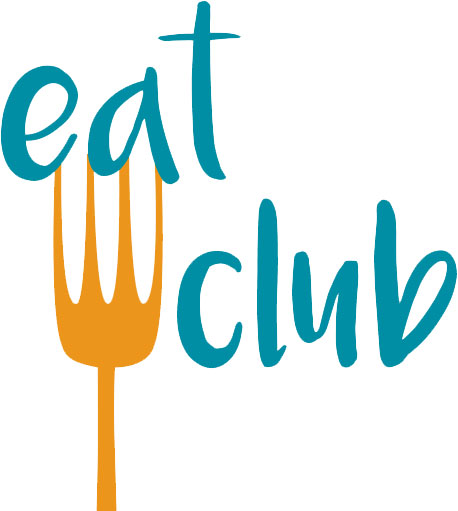 Eat Club
Greater London, various locations
Posted: 02/09/2019
Deadline: 17/10/2019
Compensation: £15 Per Session
Paid Traineeship Apprenticeship Internship Part-time
---
Job description
Session delivery is the heart of Eat Club's work and done in partnership with a variaty of organisations across London. We are currently looking for people with a passion for food, health, social equality and young people to support our session leaders in session delivery. This can be an excullent role for someone interested in working with food and youngn people to gain experience in both fields.
This entails supporting session leaders in guiding attendees in preparing a two/three-course meal and facilitating the shared enjoyment of the food through a convivial meal at the end of the session. Each session has a specific menu relating desired skills outcomes for the group. It is up to the session assisstant support the session leader in ensuring that those outcomes are met and that the session is safe and inclusive.
The session assisstant will be provided with the training, support and teaching materials relevant to the tasks and responsibilities associated with the role.
MAIN TASKS
The session assisstant strives to help support the running of successful sessions that enable participants to learn how to prepare healthy, affordable and delicious food in a welcoming, clean, safe and enjoyable environment.
Preparing the kitchen or workspace in order to deliver a safe and efficient session; including correct storage of ingredients, health and safety checks and easy access to the materials and equipment needed.
Helping to make sure delivery of the sessions in a safe and timely manor, inline with the session objectives.
Ensuring the safety of participants in the sessions with the safe handling of knives, use of ovens, hobs and other heat sources and following of food hygiene principles.
Supporting and guiding attendees through the application of recipes and facilitating a nature of cooperation and team-work among participants.
Overseeing the setting of the table and joining the communal meal following the session. Session leader are expected to eat with participants and facilitate an inclusive conversation.
Reporting to Eat Club's Designated Safeguarding Officer on a monthly basis and ensuring that all issues to of concern are dealt with in a timely and appropriate manor inline with Eat Club's safeguarding policy
Maintaining good working relationships with the organisations with which the sessions are delivered.
Actively contributing to and improving the Eat Club programme, proving feedback as appropriate.
Attending and participating in training sessions organised by Eat Club as appropriate.
Must commit to assissting in a chosen course (two hours, once a week for six to ten weeks per course in a location across London).
PERSONAL SPECIFICATION
Being a Session Assisstant with Eat Club provides a great opportunity to hone planning, cooking and teaching skills in a lively community environment where participants and spaces vary from one course to the next.
Qualifications
Essential
Must be able to legally work in the UK
Be registered as self-employed with HMRC
Hold a valid DBS (Eat Club can help with the application)
Hold a valid Food & Hygiene level 2 for catering certificate (Eat Club can support in achieving the accreditation)
Skills & Attributes
Essential
Passion for food and food education
Excellent organisational skills and attention to detail
Excellent time keeping skills
Excellent people skills, able to inspire, engage and train members of a small group
Desireable
Advanced cook
Detailed knowledge of food, healthy eating and cooking on a budget
Conflict resolution abilities
Flexible and patient facilitator that can adapt to different learning abilities and environments
Experience
Desireable
Working with young people
Working in a community setting in a culturally diverse area
Leading or facilitating workshops
Cooking and preparing food in a busy environment
Application information
Send a CV and covering letter setting out your experience, suitability to the role and why you would like to work with us to the Eat Club chief executive Ruth Soroko: ruths@eat-club.org
Please mention Roots to Work when applying for these jobs
About Eat Club
We are a charity with a difference. We believe that delicious wholesome food, prepared from scratch and eaten together communally can help young people lead happier, healthier lives. We connect young people with the positive, healthy and pleasurable aspects of cooking and eating through providing convivial cooking courses. Our courses are designed to improve physical health, social wellbeing and equip young people with the skills needed to eat well throughout their lives.