SHARE
Big Livestock Versus the Planet Campaigner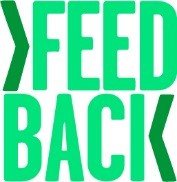 Feedback
61 Mare Street E8 4RG
Posted: 06/11/2019
Deadline: 02/12/2019
Compensation: £26,000 pa (pro rata)
Paid Part-time Fixed term / contract
---
Job description
Reporting to: Senior Campaigner
Staff reporting: Volunteers
Salary: £26,000 inclusive of London weighting
Duration: 1-year contract with possibility of renewal, funding dependent
Hours: Preferred 4 days/ week (30 hours); flexible working arrangements
Based: Preferably London, willing to discuss remote-working arrangements
Start date: January 2020
ABOUT US
Feedback is an environmental campaign group that regenerates nature by transforming our food system.
We believe that securing nutritious, delicious food for all should go hand in hand with safeguarding our environment. The problem is that our food system has been captured by big business with terrible consequences for our health and our planet. We are part of a fast-growing movement that is helping people seize back control of our food production and diets. We are piloting real alternatives to our current food system, while calling out big business and pushing governments to move us to the next food economy. Join us and be part of the solution!
THE OPPORTUNITY
This job is a rare, entry-level opportunity to join a fun, friendly, dynamic and exciting organisation working on one of the greatest challenges of our time: transforming the food system to halt environmental destruction and ensure food security.
The overall purpose of the role is to help end industrial livestock farming, through supporting our Big Livestock Versus the Planet campaign. This is a new area of work for Feedback that aims to research and expose the banks and investors that are funding industrial meat and dairy corporations, and mobilise the public, civil society, students in calling for an end of finance to this industry.
We are looking for an energetic, dynamic and dedicated person to mobilise UK groups to take on campaigns that expose banks and investors funding Big Livestock. You will build and maintain strong external relationships with partners, student and community groups and work to empower volunteers. As well as coordinating the grass-roots campaign work, you'll also support research and campaigning centrally, as Feedback pushes to make funding Big Livestock unacceptably risky and socially toxic.
TASKS
1. Develop and deliver a programme of work to mobilise diverse groups to take on the mission of Big Livestock versus the Planet (Approx 60% of the time)
Support the development of a stakeholder engagement plan, identifying a strategy for mobilising campaign groups around the issues of finance and industrial animal agriculture
In line with the stakeholder engagement plan, build and maintain relationships with a wide range of stakeholders, including community groups, activists, student bodies and grass-roots organisations
Coordinate and support these groups to undertake campaigns, through developing and delivering training, support, guidance and events as well as gathering the data required for campaigns (for example through Freedom of Information Requests)
Working with other members of the team, organise events and actions involving the groups that support the campaign's visibility
Monitor and evaluate the activity of the groups and use this information to improve our activity and enhance our impact
2. Working with the Senior Campaigner, support broader activities within the campaign (Approx 30% of the time)
Support research, with a focus on debt and equity relationships in the Big Livestock sector to identify financial relationships suitable for public campaigns
With support, manage relationships with key external partners and coalitions (50by40.org)
Working with the Comms team, support the development of social media content and traditional media exposure for the campaign
Maintain comms channels, project databases and undertake day to day project administration tasks
Coordinate and track stakeholder engagement for the Senior Campaigner and Executive Director
Assist the Senior Campaigner and the Fundraising Coordinator in drafting fundraising proposals for the campaign
Assist the Senior Campaigner and the Executive Director in preparing presentations and communications on this work
3. Assist in all reasonable ad-hoc tasks in support of the furtherance of Feedback's mission, as requested by the Senior Campaigner and other colleagues (approx. 10% of time)
PERSON SPECIFICATION
Essential:
Experience in campaigning or community organisation (in a paid or unpaid context)
Outstanding communication and community organisation skills – able to pitch ideas compellingly to a wide range of diverse audiences
Educated to degree level
Strong time-management skills and a self-starting attitude
Able to understand research and draw out practical takeaways
Experience in, or willingness to learn, event organisation
Computer literate, able to use common office software
Able to motivate people in speaking and in writing
A deep belief in our vision - a world in which all have access to secure and nutritious food within environmental limits, and in the power of civil society to achieve social and environmental change
Sharing Feedback's values: bold, impact-driven, celebratory, collaborative, inspiring
Desirable:
Experience working in a start-up/small charity/campaign group
Experience of generating media coverage
Experience of relevant campaigning (financial, agriculture etc.)
An understanding of the environmental impacts of industrial animal agriculture and/or financial campaigning
Closing date for applications is Monday 2nd December at 5pm. Interviews will be held the week of the 9th of December
Application information
Please submit, in Word or pdf format, a CV and a cover letter (no more than 2 sides of A4) to jobs@feedbackglobal.org explaining how you meet the person specification and why you would like to work at Feedback. Informally enquiries about the role can be sent to daniel@feedbackglobal.org
Unfortunately, due to the high level of applications we receive we regret that we will not be able to provide any feedback to unsuccessful applicants.
Please mention Roots to Work when applying for these jobs
About Feedback
Feedback is an environmental organisation that campaigns to regenerate nature by ending food waste and moving towards a better use of food, resources and nutrients within the food system. We work with governments, international institutions, businesses, NGOs, grassroots organisations and the public to change culture, markets and legislation for a fairer, more sustainable food system.