SHARE
Customer Service Assistant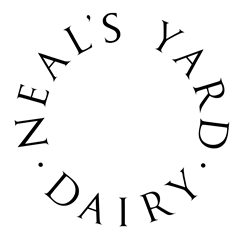 Neal's Yard Dairy
Arch 6, Apollo Business Park, St James Road, London SE16 4ET
Posted: 27/01/2020
Deadline: 12/03/2020
Compensation: £23,000-£25,000 depending on experience
Paid Flexible hours
---
Job description
Neal's Yard Dairy is committed to improving British cheese, and to ensuring our customers experience outstanding service when buying online. We have built our online business in the image of our shops. While we may not have the cheese on the knife to taste with you, our web content, user experience and the friendly voices at the end of the phone bring our online customers as close to the real thing as possible. If you've not yet been to one of our shops, pay us a visit so you know what we mean!
Our Ecommerce team heads up the fastest growing part of our business. We need a customer service advocate to smile down the phone and advise our lovely customers on what cheese to buy, how much to buy and how best to store it, among a host of other cheese-related advice. The role is based at our maturing arches and main office in Bermondsey SE16.
KEY ACCOUNTABILITIES:
Providing great, honest service to our Ecommerce customers and all website users
Department administration e.g. managing inbox, processing orders, overseeing database updates
Courier relationship management
Department performance and sales reporting
Data analysis to inform our future sales strategy
Website content updates
WHAT WE WANT FROM YOU:
A passion for cheese and delivering outstanding customer service
Excellent written and verbal communication skills & the ability to smile down the phone
Strong IT skills & the capacity to learn new systems, processes, procedures quickly
Reliability and professionalism
Superb attention to detail and follow up
This is an exciting role in a dynamic team of three, and an area of the business that is focused on growth. There is great scope for the right candidate to really make a difference.
SALARY & BENEFITS
Salary: £23,000-£25,000 depending on experience
Benefits: We offer flexible working options, Payroll Giving, enhanced annual leave, family leave & sick pay, a comprehensive Employee Assistance Program, Cycle Scheme and on-site bike parking, and a supplemented yoga class. We also provide free staff lunches and a steady supply of excellent tea, coffee, fresh bread and cheese, plus access to the CODE app and all the wonderful deals on London bars and restaurants it offers, and free access to our own events and classes.
If this sounds like the role for you, we would very much like to hear from you.
Application information
We are looking for someone to fill this role immediately so applications will be accepted on a rolling basis until we find the right person. Please apply via this link.
Please mention Roots to Work when applying for these jobs
About Neal's Yard Dairy
We want to improve British farmhouse cheese. This has been our aim for 40 years now. Initially it seemed impossible to find British cheese which we could be excited to sell. We were alarmed at how endangered British farmhouse cheese had become. We wanted to change that. A few fortuitous meetings with cheesemakers who still made cheese the traditional way helped us on our path. Our journey is led by the cheese on our counters, and the conversations they prompt.