SHARE
Farm Trainees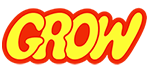 GROW
GROW, the Totteridge Academy, Barnet Lane, London N208AZ
Posted: 03/02/2020
Deadline: 26/02/2020
Compensation: Unpaid, expenses for travel, lunch provided
Unpaid Traineeship Part-time Fixed term / contract
---
Job description
This is an unpaid position. We will contribute to travel expenses and provide lunch, equipment and training.
Start date: March 2020
Location: GROW, The Totteridge Academy, Barnet, London, N20 8AZ
Hours : 1 day a week, Wednesdays or Fridays
Deadline to apply: Wednesday 26th February. Interviews to take place week of 2nd March.
ABOUT GROW
GROW's aim is to switch up the way young people are thinking and living. Reinforcing and reintroducing the intrinsic link we have with nature and the importance of caring and looking after ourselves and our planet.
INSPIRING young people to become a better informed, environmentally conscious and mindful generation.
PROVIDING the resources and opportunities to help young people reach their full potential: mentally, physically, socially and creatively.
A new way of seeing the world and a new way of thinking.
-----------------
A key part of the GROW experience is our 5 acre field. We are creating a vibrant working farm that will form a key part of our curriculum as well as being an open community farm with opportunities for families and adults.
We will be producing fruit, veg and flowers following organic principles and selling to restaurants, local customers and our own school canteen.
It's a busy and exciting time for GROW as we begin to develop the farm. We are looking for 3 dedicated, enthusiastic and physically fit individuals to help us on our journey.
----------
THE ROLE
We are recruiting up to 3 farm trainees for the 2020 growing season, from mid March - mid October.
The role will involve working alongside the Farm Manager, assisting with the day to day running of the site. You will learn about all aspects of organic food and flower production, from seed sowing to harvesting and working with restaurants and customers. You will also get hands on experience of setting up a site from the very beginning.
Days on site are flexible, either Wednesdays or Fridays - 9am - 5pm. At least one trainee will be needed to help run our weekly volunteering day on a Wednesday.
Trainees will also be able to take part in monthly training sessions that will cover a range of topics around organic horticulture.
THE PERSON
We are looking for enthusiastic trainees who have a passion for the outdoors and a desire to change the current food system and improve access to healthy food.
Good communication skills and an open friendly attitude are essential.
Some experience of food growing, gardening or working outdoors is desirable but this role is mainly a learning opportunity.
Some experience of working with or managing volunteers also desirable.
The successful candidates will need to be physically fit and able to work outdoors for a full day a week. They will need to be able to commit to the full traineeship.
Application information
To apply for this position please send a CV and a short covering letter (no more than a4) explaining why you are suited to this role and why you'd like to apply. Please send through to Sarah Alun-Jones sarah@grow-up.co
Please mention Roots to Work when applying for these jobs
About GROW
GROW is an educational movement, transforming our relationship with food, the land and each other.