SHARE
Farm Support & Services Development Manager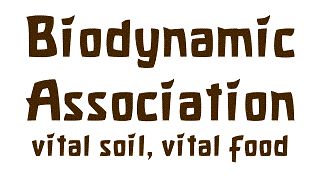 Biodynamic Association
Open House GL5 1QG
Posted: 25/08/2020
Deadline: 20/09/2020
Compensation: £25,000 - £26,800 per annum FTE
Paid Part-time Flexible hours Fixed term / contract Remote working
---
Job description
Biodynamic Association is seeking a passionate biodynamic communicator with suitable farming, coordination and management skills to develop a range of services and support for biodynamic farmers in the UK.
Biodynamic Farm Services is the Biodynamic Association's new venture to develop and support a range of services for biodynamic and farming professionals. Its ambitious target clientele are existing biodynamic farmers and growers, as well as bringing on board organic, agroecological, permaculture and others in the alternative farming movements, and conventional farmers and growers.
Position: Part-time position for 24 months, renewable - monthly attendance at Stroud office required Remuneration: FTE 0.4-0.6 post (based on 37.5hr week) at £25,000-26,800 per annum FTE
Objectives of the position
Research, consult, and create a cohesive business development strategy:

To support farms/farmers and growers – in viticulture, mixed farming, horticulture etc

To enable conversion planning and process

To become a financially self-supporting consultancy/advisory enterprise by the end of the 2 year period

Implement the strategy as part of the Biodynamic Association's work with farmers
Application information
Applications close on 20th September 2020. Please send a CV and letter of interest to office@biodynamic.org.uk
Please mention Roots to Work when applying for these jobs
About Biodynamic Association
Where Health and Vitality Matters! UK charity championing biodynamic food, wine, farming, gardening and true sustainability.