SHARE
Good Food in Greenwich Strategic Lead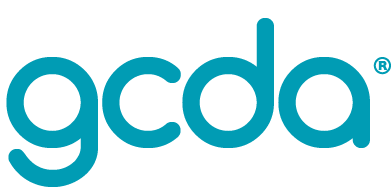 GCDA
Unit 6, Greenwich Centre Business Park, 53 Norman Road, SE10 9QF
Posted: 28/08/2020
Deadline: 25/09/2020
Compensation: £27,500 pro rata
Paid Part-time Flexible hours Fixed term / contract
---
Job description
Greenwich Co-operative Development Agency (GCDA) is the lead for the Good Food in Greenwich Partnership, and has been at the forefront of innovative and exciting work in all areas related to food for over 20 years. We are looking for a passionate, experienced and dynamic person to lead on the strategic direction and action of the partnership.
The main aims of this role are to develop the Good Food in Greenwich strategy and achieve the Sustainable Food Places Silver Award for Greenwich. This role will coordinate the silver award actions, working on an action plan with partners across the borough to move the work forward and reach a successful Silver award by next year, whilst also developing the partnership and growing overall engagement within the borough.
Specific Duties
Partnership Development and Management
Lead on developing a strategy for the partnership
Continue to build relationships with current partners and stakeholders and explore new links, thinking innovatively about how food issues intersect with a broad range of interests
Develop a membership strategy, formally registering members and engaging new ones
Identify opportunities for joint working, and facilitate partnership members to deliver
Grow our grass roots movement through campaigns, events, and other activities
Supervise the Good Food in Greenwich administrator
Lead on maintaining website with up to date information and events
Silver Award
Be the contact for SFP and responsible for the silver award work including coordinating the award response
Lead on engaging a wide range of partners and stakeholders in designing an action plan, ensuring work is progressing
Develop communications plan in collaboration with colleagues
Develop funding and contract bids in collaboration with line manager
Improving food systems
Stay up to date on the policy environment around food and identify opportunities to press for change
Develop work which amplifies community voices to influence policy and decision making at a borough level
Regularly feedback and update the wider Partnership and stakeholders about relevant work taking place at borough, regional or national level and opportunities to participate or support
Communicate sometimes complex information simply and make relevant for diverse audiences
Coordinate the partnership's scrutiny of relevant policy Joint work and project delivery
Application information
Please email mel@gcda.org.uk for a full application pack.
Interviews will take place on Thursday 1st October 2020.
Please mention Roots to Work when applying for these jobs
About GCDA
GCDA works across London supporting communities to be healthier and more sustainable. We do this through training, health and enterprise programmes such as cookery clubs, culinary skills and enterprise training. We also run food partnerships, food business network and deliver consultancy on a range of programmes.