SHARE
General Manager for sourdough bakery & cafe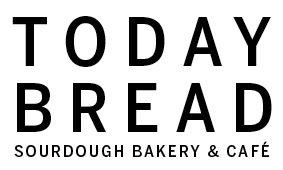 Today Bread
6-10 Central Parade, 137 Hoe Street, Walthamstow E17 4RT
Posted: 11/12/2020
Deadline: 25/01/2021
Compensation: £14.00 per hour
Paid Full-time
---
Job description
We are a small artisan sourdough bakery and cafe located in London E17. We produce our bread and food in front of our customers.
We are proud of our ingredients and process and feel it is important for people to see how bread / our food is made. We are specially interested in all fermentation processes apart from sourdough and already make pickles, kimchi, etc in house.
We are looking for an experienced and creative General Manager to make our business evolve and grow.
You need to be a food lover, with special interest in fermentation, sustainability, local economy, problems solving, and most importantly providing an outstanding customer experience and creating a strong cohesive team.
You need to live locally and have relevant previous experience. We are a small team, so your input and ideas will be welcomed.
GENERAL MANAGER at Today Bread Cafe
Post: General Manager for Today Bread cafe and Bacteria bakery
Location: Today Bread, 6-10 Central Parade, London E17 4RT
Fee: £14 per hour, (with occasional agreed overtime hours to cover additional aspects of the role).
Hours: Full time.
Responsible to: Owner
Responsible for: cafe, kitchen, pastry, deliveries and bakery staff
Working with: Head chef, Head baker, cafe supervisors, pastry and delivery staff, accountant
My purpose as the owner of Today Bread and Bacteria bakery is to create a community of local residents to be interested in solving issues around food: its productions, its producers, its transport / access to it, its consumption, its health benefits and its impact on local community (or lack of any of the above).
Today Bread cafe was set up as the food and drink operation at Central Parade in Walthamstow, which opened June 2016. It provides food & drink, groceries and classes for the local community as well as external and internal private events. We are an important part of our community and want to be a major player in the local community.
At Today Bread we pride ourselves on being different, creative and promote healthy food and living. We expect the best from our team and always give our best to customers and the rest of the team in return.
From our General Manager we want someone who will take ownership of this business and promote its values, develop its financial growth and its place as keystone part of the local community.
Someone who is hands on, cares and is passionate about what we do and why we do it, is organised and self motivated and able to facilitate the delivery of great customer service, an awesome food and drink product offer (home made and retail) and, with the right support, exceeds the targets set.
Our values
We are passionate about providing great local, seasonal, ethical and hand made produces to the local community. We value people We promote equality, growth, efficiency diversity, honesty, trust. We promote sustainability, ethicality and respect of people and the planet We hate waste. We believe in creative joint solutions to solve problems. We don't want to be just another cafe that happens to sell bread. Everything we do goes in the direction of our purpose. We rely on our community and want to 'give back' to it. We are open to change.
ESSENTIAL JOB FUNCTIONS: In order to make the above possible and sustainable, you will need to be able to take on these responsibilities:
Staffing and Customer Service
Set a high standard, be an awesome example and provide necessary training and support with regards to providing excellent customer service.
Manage the restaurant, kitchen & bar teams, ensuring they work to the expected standards at all times.
Inspire, demonstrate and support a great team spirit.
Create daily briefings occur to ensure all messages are communicated to the teams including the training necessary to focus on.
Train bar and FOH staff in preparing drinks and coffees to the consistently required high standard.
Lead kitchen staff and supervisors to ensure they are able to deliver the food as required and appropriate HACCP is maintained.
Recruit staff as required and in line with the company's purpose, identify and monitor training needs and take an active role in the development of the staff's hospitality training as well as technical skills and knowledge.
Set a high standard and an awesome example to all staff with regards to punctuality, attendance and attitude and ensure these standards are maintained at all times.
Prepare and manage staff rota, ensuring they are kept within budget. Ensure the kitchen rota and ingredients expenses are appropriate and within budget.
Set a high standard and an awesome example to all staff with regards to cleanliness and hygiene to be maintained at all times including a regular deep clean schedule.
Lead the staff in making sure all working and storage areas are clear, well organised, safe and easy to use
Participate in all staff meetings and training as required
Carry out any other duties within the scope, spirit and purpose of the role as reasonably requested
Ensure all new starter forms are completed before the new member of staff starts. Collect all info to ensure the payroll happens on time.
Food & Drinks Management
In collaboration with cafe supervisors/managers and our head baker, your role is to:
Take full responsibility for the effective operation of the cafe & bakery. This includes the pastry, kitchen, deliveries, catering, front of house, bakery, and retail sections.
Overseeing the kitchen, pastry and bread operations to ensure the food is delivered at a high standard consistently and within appropriate time frames and at correct pricing.
Promote and practice relevant health & safety and fire safety standards.
Ensure all relevant legislation is adhered to with regard to licensing.
Ensure adherence to effective security procedures, including opening and closing procedures.
Ensure that accurate cashing up and cleaning procedures are carried out at end of each day.
Driving food & beverage sales and maximising profitability
Work with the landlord to monitor and manage all maintenance issues, and fix any issues we are responsible for.
Financial and Stock Control
With cafe supervisors and head baker, review sales performance regularly, agreeing targets for improvements and identifying strategies for retaining and attracting new customers, building sales and profitability.
Create targets for staff and ingredient costs for all areas for the following month + communicate with relevant teams plus review past performances.
Collaborate with our book keeper to keep all finances in order and up to date.
Process and log all invoices and petty cash receipts. Organise for the payment of invoices for both businesses and collecting unpaid invoices.
Maintain effective stock control through regular stock takes. Plus storage and rotation to minimise wastage
With other managers review suppliers and prices on an ongoing basis to ensure value for money.
Be accountable for turnover and monitor against forecasted targets for sales and cost (including ingredients and staff costs)
Carry out supplies ordering, ensuring full availability of all items and ingredients at all times.
Ensure that all financial procedures are carried out correctly.
Supervise and develop our communication and social media presence in order to promote the business in line with its purpose.
BENEFITS:
Training in upgrades in Food Safety certificate Level 2
Freshly cooked staff lunches and artisan coffees
Free sourdough artisan breads when available or at 50% discounted rate
Discount on most retail items
Discount on cooking classes and cafe rentals
Competitive wages
Opportunities to undertake additional special projects
ESSENTIAL REQUIREMENTS:
Knowledge
Have a track record of making a similar business grow financially and sustainably following its core values.
Must have excellent computer skills including working with spreadsheets, our till system and having great knowledge of how technology works to be able to solve issues quickly
Problem solving skills and deductive reasoning abilities.
Excellent organisation skills and time management skills.
Knowledge of Health & Safety, Food Hygiene, Licensing Laws, Cash Handling
Training Certificate in Food Safety in Catering Level 2 as a minimum
Ability & Aptitude
Passion for healthy locally made food and excellent customer service
Have a track record for similar experience and success
Self motivated and effective in time management
Excellent organisational skills and the ability to manage a variety of tasks simultaneously
Strong communication and interpersonal skills and the ability to deal with a diverse range of people
Ability to work independently and know when to involve others
Proactive about own training and personal development
Application information
Email us to bread@todaybread.com with a CV if applicable.
Please mention Roots to Work when applying for these jobs
About Today Bread
Welcome to Today Bread! We are a small organic sourdough bakery and cafe located in Walthamstow Central. We believe in local, seasonal and sustainable food. Each of our loaves are expertly made by hand using organic flour and the slow fermentation process that characterises sourdough bread. Our bread is stone baked and delivered by bike to local cafés, delis and restaurants in the neighbourhood. Our bread is freshly made every morning in front of you using organic flour, water, salt, and most importantly, time! Rather than using commercial yeast, our loaves are made using naturally occurring yeast giving them the beautiful flavours and aromas that make sourdough bread so special.