SHARE
Seasonal Assistant Grower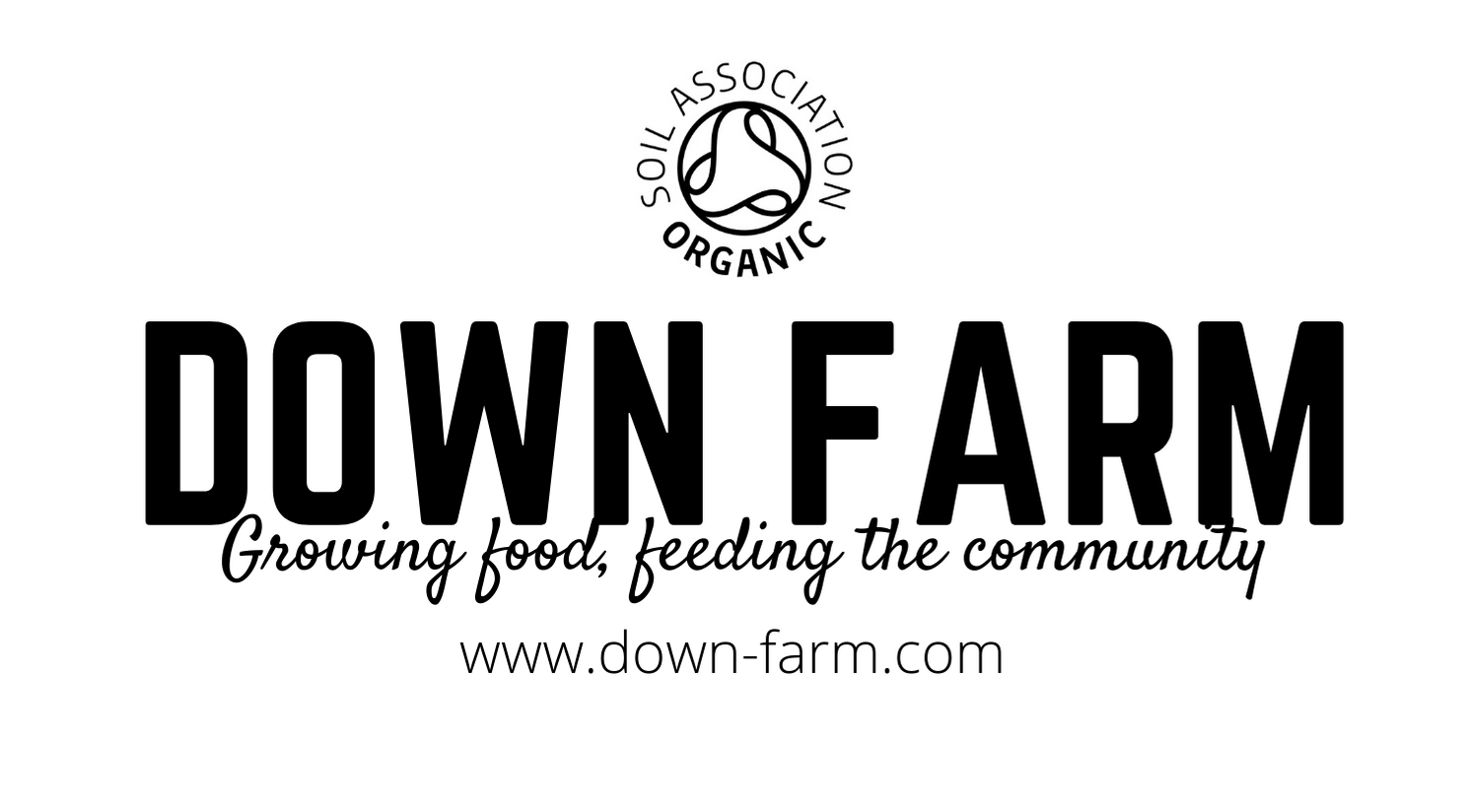 Down Farm
Down Farm, Winkleigh EX19 8DN
Posted: 12/01/2021
Deadline: 31/01/2021
Compensation: £10 per hour
Paid Part-time Flexible hours Fixed term / contract
---
Job description
Down Farm Seasonal Assistant Grower
Duration: 8 months, March – October 2021 (currently parental cover, but may be a longer-term role for the right candidate)
Start date: we are flexible, but ideally end Feb/beginning March
Hours: 3 days/week (with possibility of increasing)
Location: Down Farm, Winkleigh, EX19 8DN
Salary: £10/hour on PAYE
Holiday: Paid on top of your monthly wages
Applications: CV and cover letter
Website: www.down-farm.com
Instagram: @downfarmwinkleigh
Accommodation: No onsite accommodation currently available but could accommodate employee's van/caravan.
Location: Down Farm, Winkleigh, Devon, EX19 8DN
About Down Farm
Down Farm is an organic market garden based just outside of Winkleigh, Devon. Olivia James and Henry Allison set up the business in 2016 on Henry's family farm, using a quarter of an acre to grow veg and sell locally. Now we grow veg, salad, herbs and flowers (with help from part-time staff) on one acre and sell through our online shop, a veg box scheme, two farmers' markets and to a few local restaurants. Down Farm grows a range of veg throughout the year outside and in polytunnels without big machinery. The growing system is designed in a way that will be the most beneficial to the ecosystem by using organic principles and minimum tillage. We enjoy being part of the wider agroecological growing community and are members of the Landworkers' Alliance and Organic Growers Alliance.
Role overview
We are looking for an assistant grower to join our small and friendly team helping us to grow our produce to sell in our community. Currently we are looking for seasonal parental cover, but for the right candidate, this may be an on-going longer-term position.
The role will be an opportunity for someone who wants to take the next step in their growing career. You will have the chance to work growing produce using no-dig and min-till styles, using hand tools and a BCS (walk behind tractor). The ideal candidate would want to get involved with the whole Down Farm operation including growing, propagation, harvesting, going to market, packing veg boxes, flower growing and more.
Specific responsibilities
The role will be working in the market garden with the grower team:
Sowing seeds
Bed preparation
Planting
Watering
Weeding
Harvesting and washing produce
Packing veg for orders
Preparing for farmers' market
Going to farmers' market and selling veg
The role does not have to be limited to the above tasks, and it can develop to suit skills and interests.
Personal specification
We hope to employ someone with the following:
Experience in commercial growing (we would consider someone with gardening experience)
Passion for sustainable and local food production and the environment
Willingness to work outdoors in all weathers!
Ability to work in a team and on your own
Good at problem solving
Ability to multitask and prioritise
Working to tight deadlines
Good communication and listening skills
Positive attitude and a willingness to learn
Eye for detail and want to work efficiently and effectively
Full driving license
Commitment to agroecological farming and alternative food systems
Application information
Please send your CV (2 pages max) and a covering letter (2 pages max) or a short video (5 mins max) to Liv and Henry, hello@down-farm.com telling us about yourself, why you want to work at Down Farm, and what you could bring to the team.
Application deadline: 31st January 2021
However, the sooner the better as we are looking to secure someone for the role!
Please get in touch if you want to know more about us, the farm or have any other questions! Please visit our website for more info about us and the farm: www.down-farm.com.
Please mention Roots to Work when applying for these jobs
About Down Farm
Down Farm is are an organic market garden situated just outside of Winkleigh, North Devon. We grow vegetables, salads, herbs & flowers, using small-scale tools. Our aim is to grow produce that benefits us, our wildlife the soil and our community. Our food is for our community. All our produce is eaten within a 30 mile radius of the farm.