SHARE
Social Media & Business Specialist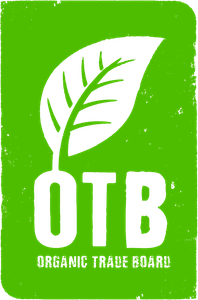 Organic Trade Board
Homebased
Posted: 14/01/2021
Deadline: 31/01/2021
Compensation: £28,000-£30,000 per annum (pro-rata)
Paid Part-time
---
Job description
We are looking for a Social Media and Business Specialist to support our General Manager and the marketing committee in delivering our messages to the consumers, as well as working with the Membership and Comms manager to coordinate members activities.
The person will be playing a key role in building the new 'voice' of the OTB/Organic UK, freshening up our style and make our messages more appealing to both younger audiences and eco-conscious consumers, as well as existing followers. This will be delivered via all the B2C channels throughout the year, with a focus on the main campaign Organic September developed with the Soil Association on behalf of the entire organic industry.
Location: The job is mostly remote, with expectations of travelling to London and other locations in UK when required
Part-time: 18-20h a week, over 4-5 days (to be agreed) - flexibility required
Reports to: General Manager (dotted line Marketing Director)
Other key relationships: Membership & Communications Manager, Board of Directors
Key Responsibilities:
Managing the social media channels and all B2C channels to sustain an engaging consumer experience and to increase engagement and satisfaction

Creating posts/assets (e.g. by using tools like Canva)
Liaising with members for content
Obtaining content from approved sources
Building a SM strategy working with the GM, the Marketing Director and the marketing committee
Managing and updating the B2C website which will include News, Offers and competitions, Job board, Directory, Blog and recipes
Writing blogs and articles

Sourcing content from our members (blogs, picture, recipes, offers and competition prizes etc) and engaging with members to invite them to contribute regularly
Sourcing content from advocates, bloggers, etc.
B2C e-newsletter and B2C channels
Analysing and reporting on activities (google analytics, social media reporting, etc)
Supporting the Membership & B2B Comms manager with admin tasks and special projects (e.g. database management, invoicing, B2B news on B2B website and LinkedIn, etc).
Key Skills:
Highly organised
Excellent communicator with strong interpersonal skills
Able to prioritise and work on last minute projects
Excellent knowledge of social media platforms and some web proficiency (including google analytics)
Copywriting and content creation with excellent written English
Passion for organic and sustainability is highly desirable
Ideally a good knowledge of the organic industry, brands, products etc
Flexible and team player
Salary: £28,000-£30,000 per annum (pro-rata)
Application information
To request more info and to apply please send an email with your CV and a brief covering letter addressed to Cristina Dimetto to hello@organictradeboard.co.uk
Interviews will likely happen by mid-February.
Please mention Roots to Work when applying for these jobs
About Organic Trade Board
The Organic Trade Board started back in 2009 with a clear vision to make organic an everyday choice, forever, and a mission to grow the market for organic in the UK. We're a membership organisation, representing over 75% of the UK's organic market including processors, co-ops, farmers, brands, start-ups and retailers. Our membership includes brands from food & drink, textiles and the health & beauty sectors as well as B2B organisations.