SHARE
Market Gardener / Veg Box Packer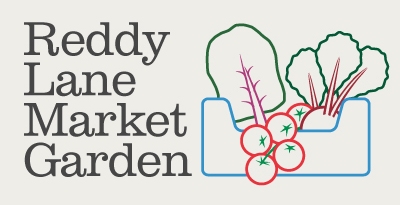 Reddy Lane Market Garden
Reddy Lane, Millington, Cheshire, WA14 3RB
Posted: 15/02/2021
Deadline: 02/03/2021
Compensation: National minimum wage
Paid Apprenticeship Part-time Fixed term / contract
---
Job description
We have four paid apprenticeship positions for 2021 through the government's Kickstarter scheme.
The apprentices will be growing organic veg, packing veg boxes and helping with veg box delivery.
"There is currently no clear route into market gardening / organic growing careers, so we think this is a great opportunity for someone interested in this type of work" says our Head Grower Lindsay.
You must be aged 16-24 years old, claiming Jobseekers Allowance, and able to get to Reddy Lane (WA14 3RB) independently. There is no public transport, but cycling 4 miles from Altrincham train and tram station is possible. The placements are for 25 hours a week, Tuesday-Thursday, for six months.
The first two start in March/April (we are just waiting for the government to confirm a date), and the second start in June. They are paid at the national minimum wage, not the apprentice rate, which is higher. It is currently £8.24 an hour for over 21. Full rates are given here. If you are interested in the positions, but not on Jobseekers Allowance, please register now for Jobseekers Allowance so that you can apply.
Criteria for applicants:
Essential:
Aged 16-24 years old
Able to work for 25 hours a week Tue-Thur
Claiming Jobseekers Allowance
Able to get to Reddy Lane (WA14 3RB) independently, or cycle 4 miles from Altrincham train/tram station
Able to grow organic vegetables, pack veg boxes and help with veg box delivery (full training given)
Interested in seed sowing, weeding, supporting plants, watering, maintenance jobs, and harvesting organic vegetables
Able to follow written instructions to pack veg boxes (full training given)
Able to do manual work and load the van (full training given)
Friendly and able to interact with the customers on their doorsteps
Enthusiasm and ability to learn
Desirable:
Full clean driving license
Access to own vehicle
Knowledge of food, growing and using
Application information
The deadline for applications is 2nd March 2021.
Send your CV and covering letter outlining how you meet the criteria to contact@reddylane.com.
The start dates are March/April (first two apprentices) or June (second two apprentices). We will have an exact start date for the placements starting shortly, we are just waiting for the DWP to confirm them.
More details about us on www.reddylanemarketgarden.com
Please mention Roots to Work when applying for these jobs
About Reddy Lane Market Garden
We are a small organically certified market garden in Cheshire. We run a small independent veg box scheme. We're a not-for-profit Company Limited by Guarantee.