SHARE
Multi-Drop Delivery Drivers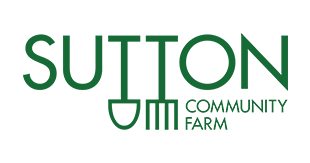 Sutton Community Farm
40a Telegraph Track, Wallington, London SM6 0SH
Posted: 13/04/2021
Deadline: 27/05/2021
Compensation: £10.85 per hour plus mileage
Paid Part-time Flexible hours Permanent
---
Job description
Sutton Community Farm is a community-owned farm in South London. As the VegBox scheme continues to grow, we are looking for reliable and enthusiastic multi-drop delivery drivers, with or without their own vehicle, to deliver our VegBoxes to customers throughout South London and the Surrey Borders.
Location: South London and Surrey Borders Contract:
Permanent. Variable hours, with benefits
Salary: £10.85p/h (London Living Wage), plus 0.45p per mile mileage
Hours: Flexible hours (between 7am - 6pm). Wednesday, Thursdays and/or Fridays.
Start date: Ongoing. We will assess applications as received.
You will begin your day at the farm in Wallington, arriving promptly to pick up bags of fresh farm-grown veg carefully packed by volunteers and staff. You will load between 30-60 VegBox orders into your delivery vehicle and using a pre-planned route, will deliver to home addresses and collection points. You will take care to ensure our veggies get to their destination in the best possible condition and in a timely manner. Sometimes you may have to follow special instructions where customers are not available to take receipt of their VegBox, and you will be happy to engage with customers.
Vehicles
If applying to use your own vehicle, we require the vehicle to be big enough to carry at least 35 bags. Suitable vehicles include estate cars and small SUVs, or small/medium vans.
If applying to drive one of our farm vehicles, for insurance reasons you must:
Be over 25
Have a full, clean UK license
Have at least 1 year's driving experience
Benefits
Delivery drivers will also benefit from:
Optional pension scheme, with variable employer contributions depending on your hours worked and monthly earnings
Paid holiday
Paid sickness
Staff discount on Veg Boxes
Diversity matters to all of us at Sutton Community Farm. We have a working environment where we value and respect every individual's unique contribution. Diversity helps us identify where change is needed and what is required to promote equity as well as reflect the concerns of our community. We are committed to equality of opportunity and welcome applications from individuals, regardless of age, gender, ethnicity, disability, sexual orientation, gender identity, socio-economic background, religion and/or belief. You can find out more by reading our Equal Opportunities Policy.
Application information
To apply, please complete the application form and for any questions or more information please contact the Vegbox Logistics Coordinator at sarah@suttoncommunityfarm.org.uk.
Please mention Roots to Work when applying for these jobs
About Sutton Community Farm
Sutton Community Farm is a community-owned farm. We started in 2010 in response to a community need with the purpose to increase access to fresh, healthy, sustainable food and provide a shared space for people to cultivate skills, get exercise and make new friends. Our farm sits on a beautiful 7.1 acre smallholding with views towards the skyline of central London.