SHARE
Outdoor Learning Instructor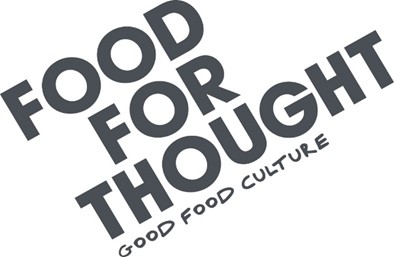 Food for Thought Merseyside
Merseyside
Posted: 04/05/2021
Deadline: 02/06/2021
Compensation: £24,799 - £29,032 per annum
Paid Full-time
---
Job description
Overview of Role
Food For Thought is in an exciting phase of growth: we are currently negotiating with Liverpool City Council to develop the nature garden in Everton Park, which is an inner-city park. We plan to deliver a programme of outdoor educational activities to children, young people and members of the local community.
We are now seeking to appoint a reliable, pro-active, resilient and inspiring person, with great coordination and people skills. The successful candidate will plan and deliver a programme of work in Everton Park nature garden and sites across Liverpool, focusing on horticulture and outdoor activities, such as growing fruits and vegetables, bush-craft skills and conservation. The main aim of this project is to provide children, young people and adults with experience of being outdoors, taking physical exercise and connecting with the natural environment, in order to enhance their physical, mental and emotional wellbeing.
The position will primarily be based at the nature garden in Everton Park, but may also require delivery of outdoor education sessions at various sites across the city of Liverpool, so your flexibility is paramount.
Key responsibilities
Planning, coordination, implementation and monitoring of the on-site activities at Everton Park nature garden.
Coordinating, supporting and guiding a small team of local volunteers in their daily activities.
Participating in the re-design, and constant development of the Everton Park nature garden.
Maintaining and improving the Everton Park nature garden site.
Using, maintaining and ordering relevant tools and equipment.
Recruiting schools and local community organisations to participate in outdoor learning sessions at the Everton Park nature garden.
Assisting the Food For Thought team in planning, developing and implementing communication strategies, campaigns and materials for its outdoor learning programme.
Producing regular communications content about the nature garden for Food For Thought's social media, webpage, and others.
Designing and delivering a programme of outdoor learning activities for children, young people and volunteers/trainees.
Producing project reports, on a monthly basis, for the company C.E.O.
Contributing to the ethos of Food For Thought, by nurturing existing partnerships and in the building of new ones.
Working closely with colleagues to ensure up to date information about Everton Park nature garden is communicated to schools and community partners, to optimize awareness of the programme of activities available to them.
Managing a small budget.
This job description is not intended to be either prescriptive or exhaustive; it is issued as a framework to outline the main areas of responsibility at the time of writing.
This post will be subject to Enhanced Disclosure.
Application information
Request an application form and job decription from sara@fftliverpool.co.uk or 0151 422 5555.
Please mention Roots to Work when applying for these jobs
About Food for Thought Merseyside
School meals company a not-for-profit organisation owned by the schools to serve good food.