Share
Technical Operator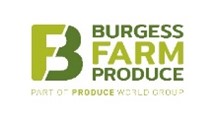 Burgess Farms (Produce World Group)
Whitehall Farm Temple Road Isleham Ely Cambridgeshire CB7 5RF
Posted: 12 May 2021
Deadline: 26 Jun 2021
Compensation: £10.20 per hour
Paid Full-time Permanent
---
Job description
At the start of each production shift, ensure that all relevant line pre-start checks have been carried out and signed off. Confirm that any follow-up actions required have been reported to the Shift Coordinator.
Monitor the upkeep of the machinery and ensure that it operates to its fullest potential
Monitor the quality of the raw material and finished product on line to customer specifications, also ensuring the utilizing of the raw material
Good understanding and knowledge of customer specifications with the ability to flag any out of specification material via the escalation process.
Accurately complete all relevant documentation and record required data in Navision.
Minimise downtime on the line, via the optimisation of machine running speeds and targets.
Have a good understanding of the line KPI's, reporting any out of target areas to the Senior Tech Op
Responsible for ensuring work area is tidy and CAYG is adhered to by the team, whilst maintaining GMP standards
To ensure that hygiene standards within the factory and machinery are maintained
Accurate recording of information relating to quality of product or its constituent parts, including pre-start checks and quality index, at product changes during production. Ensuring any appropriate action is taken when out of specification occurs.
Adhere to the current factory KPI's and promote continuous improvement
Application information
Please email application to: Nicole.Thompson@produceworld.co.uk
Please mention Roots to Work when applying for these jobs
About Burgess Farms (Produce World Group)
Burgess Farms is a family business and part of the Produce World Group. We are dedicated to using the very best of sustainable farming techniques in our own farming and collaborating with other expert farmers. We grow the finest quality potatoes, roots and Alliums, which we pack ourselves to supply to our customers.