Share
Fork Lift Operator (Counterbalance)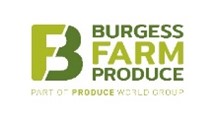 Burgess Farms (Produce World Group)
Whitehall Farm Temple Road Isleham Ely Cambridgeshire CB7 5RF
Posted: 12 May 2021
Deadline: 26 Jun 2021
Compensation: £9.99 per hour
Paid Full-time Permanent
---
Job description
Panama Shift and Monday to Friday shifts available:
To ensure all raw materials are correctly weighed and labelled and deposited into the correct cold store.
To efficiently stack and store the raw material/ finish goods in the appropriate areas, move product to storage location, ensure the product count is accurate and free of damage. Report quality variances.
Maintain the facility's equipment and materials in a neat, clean, and orderly fashion.
Operate all equipment in a safe and efficient manner following prescribed work methods.
Ensure proper stock rotation.
Maintain a clean, neat, and orderly work area. Conduct operations in a manner that promotes safety
To ensure that the product is correctly loaded and secure on the pallet and taken to the correct cold store. Ensure that it is correctly and safely deposited.
To ensure you carry out a daily start up check on your forklift as per the start up sheet.
When leaving the FLT always ensure the FLT is left with brakes applied turned off and keys removed.
When carrying out an unusual procedure or carrying a difficult load, ensure you review the area and are aware of any potential dangers.
Be constantly aware of the people who work around you and always operate at a safe travelling speeds, never travel with passengers on the forklift truck.
Report any faults on the forklift truck immediately.
Report all accidents immediately.
To undertake any other duties requested by your Line Manager.
Adhere to Produce World's values and behaviours
Must hold the relevant up to date FLT licence
Application information
Please submit an application in writing on email to: Nicole.Thompson@produceworld.co.uk
Please mention Roots to Work when applying for these jobs
About Burgess Farms (Produce World Group)
Burgess Farms is a family business and part of the Produce World Group. We are dedicated to using the very best of sustainable farming techniques in our own farming and collaborating with other expert farmers. We grow the finest quality potatoes, roots and Alliums, which we pack ourselves to supply to our customers.