Share
Night Hygiene Operative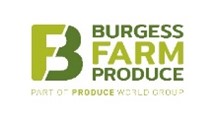 Burgess Farms (Produce World Group)
Whitehall Farm Temple Road Isleham Ely Cambridgeshire CB7 5RF
Posted: 12 May 2021
Deadline: 26 Jun 2021
Compensation: £10.20 per hour
Paid Full-time Permanent
---
Job description
Shift Pattern: 2100 - 0530 Sun - Thurs (4 wks) & Tues - Sat (4 weeks)
Stripping down and deep cleaning equipment, walls ceilings and floor within all areas of the factory according to the documented schedules.
Maintain cleaning records and ensure that they are adhered to at all times and filed appropriately.
Ensure all paperwork is signed and dated correctly.
Use and help develop the cleaning schedules to determine the frequency of cleaning required for each piece of equipment.
Use forklift truck and cherry picker for cleaning at height using the safety procedure.
Use cleaning chemicals as necessary and as directed under the COSHH procedures.
Liaise with your manager to continue to drive hygiene standards forward for continuous improvement, new ways of working, cost reduction without jeopardising standards expected.
To motivate and communicate clearly and effectively with your team. Ensure that appropriate training is given and recognise where training is required.
To conduct a daily hand over and or audit with a member of the QA team on work completed from previous night's cleaning to improve hygiene and new ways of working.
To control and monitor usage of cleaning chemicals and re order stock as required keeping within the budget.
Complete any additional hygiene work or projects related to hygiene for customer visits.
To attend meetings out of shift on key subjects and be interactive with customers when required.
To undertake any other duties requested by your Manager.
Good verbal and written communication skills.
COSHH Training and an understanding of hygiene processes in a simialr environment is desirable.
Application information
Please submit an application in writing via email to: Nicole.Thompson@produceworld.co.uk
Please mention Roots to Work when applying for these jobs
About Burgess Farms (Produce World Group)
Burgess Farms is a family business and part of the Produce World Group. We are dedicated to using the very best of sustainable farming techniques in our own farming and collaborating with other expert farmers. We grow the finest quality potatoes, roots and Alliums, which we pack ourselves to supply to our customers.