Share
Herb Farm & Apothecary Traineeship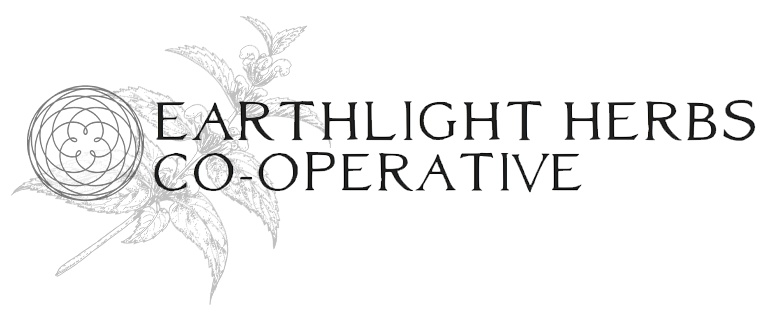 Earthlight Herbs Co-operative
Yew Tree Farm, BS26 2SA
Posted: 24 Jun 2021
Deadline: 7 Aug 2021
Compensation: Voluntary
Unpaid Traineeship Volunteer Part-time Flexible hours
---
Job description
Earthlight Herbs Co-operative is a start-up Medicinal Herb Farm, Plant Nursery, Apothecary and Community Healing Centre on the edge of the Somerset Levels.
We offer Edible & Medicinal Plants and Handcrafted Herbal Products as a way to support you in creating your own Health Sovereignty.
About the traineeship
The traineeship is a hands-on programme that allows you to discover more about organic herb farming and holistic herbalism.
It's also a chance to become part of a supportive community, deepen your herbal study and spend time getting to know plants that you might not normally have access to.
This is a unique opportunity to get involved in a workers' co-operative during its first year of operation. You'll assist us in all areas of developing our plant nursery, herb growing sites and apothecary.
When: July - December 2021.
Days & Time: One day a week, (TBD) 10am - 5pm.
Where: Earthlight Herbs Co-operative, Yew Tree Farm, Tarnock, Axbridge BS26 2SA
You'll learn: A monthly taught lesson on herb farming or herbalism as well as weekly hands-on practical experience in:
Organic farming and permaculture techniques

Harvesting and drying methods of medicinal herbs

Herbal product making
A typical day might include any of the following tasks: harvesting, weeding, mulching, composting, processing herbs.
The traineeship also functions as a time bank for work trade. We trade work hours for plants, products and courses. All traineeship hours must be completed before they can be used in the time bank programme.
We also provide a delicious organic, vegan lunch.
About you
You'll need to be able to follow clear directions and be flexible with tasks assigned, have good physical mobility, be happy working outdoors in all weathers, work well with other trainees and staff and be able to carry 15 kg without assistance.
About us
Our herb farm and plant nursery are designed for resilience, and managed using permaculture principles and agroecological farming methods.
We rely on organic and renewable resources, rather than inputs like chemical fertilisers, and promote natural biodiversity by working with the intelligence of nature, rather than against it.
We believe that when we learn how to grow our own food and medicine, we can begin to step away from our reliance on our fragile food and healthcare systems and create our own Health Sovereignty.
We offer our Herbal CSA as a tool for improving Health Sovereignty through education, and to provide a model for sustainably supporting organic growers, herbalists and the local economy.
Our handmade seasonal products are 100% natural, vegan, free of GMOs, sulphates, parabens, artificial ingredients or preservatives. They're freshly made in small batches which means you'll always receive the most potent herbs available at that time of year.
Application information
Send an expression of interest to tiffany@earthlight.uk describing why you're interested in the traineeship, as well as any relevant prior experience or skills.
Applications are approved and accepted on a first come, first serve basis. At this point we can't accommodate anyone under 18 or parents bringing their children with them to the traineeship. If your application is approved, we'll email you to schedule an interview.
We can't wait to hear from you!
Learn more about us over on our website www.earthlight.uk or follow us on IG and FB @earthlightherbs
Please mention Roots to Work when applying for these jobs
About Earthlight Herbs Co-operative
Earthlight Herbs Co-operative is a Medicinal Herb Farm, Apothecary, Plant Nursery and Community Healing Centre on the edge of the Somerset Levels. We offer edible and medicinal plants and handcrafted herbal products to support people in creating their own Health Sovereignty.