Share
Food Hub Manager - Kitchen Lead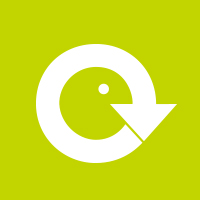 Food Works Sheffield
Unit 12-14, Portland Business Park, Richmond Park Road, Sheffield S13 8HS
Posted: 24 Jun 2021
Deadline: 8 Aug 2021
Compensation: £19,656 per annum
Paid Full-time Permanent
---
Job description
Food Hub Manager – Kitchen lead
Commitment:
Permanent full-time 36 hours per week.
Food Works values a healthy work life balance, which includes a 36 hour working week and a generous 34 days of annual leave.
Core working hours are daytime Monday to Friday, with occasional evening and weekend services for our food events.
Salary: £19,656 per annum
The role
Food Works is a not for profit social enterprise, building fair and sustainable food for Sheffield. We are continuously innovating to find new ways to bring food and people together in ways that are sustainable and accessible. We need an experienced chef and kitchen manager to help run our kitchens and develop our food offer, as well as the chefs and volunteers who are delivering it.
Key responsibilities
Managing a team of diverse volunteers, to encourage a positive working environment and promote development.
Ensuring the safe operating of equipment and premises.
Working with volunteers to efficiently design and prepare dishes from surplus food to a high standard, making the most of available ingredients.
Managing all areas of food safety and hygiene in a professional kitchen – including maintaining food and equipment temperature records, monitoring allergens, and ensuring that the kitchen operates in accordance with relevant food safety legislation.
Effectively overseeing customer service and payments across a range of different products and services.
Develop our menu and food offer, making the best of our surplus and grown ingredients to deliver exciting food in our cafes, evening events and prepared frozen meals offer.
Lead on designing and implementing processes and procedures in our kitchens, including food safety and health and safety, ensuring we meet all legal and moral obligations to keep people safe.
Support our kitchen managers in the development of their cheffing skills.
Work with our volunteer coordinator to design and deliver training for our kitchen volunteers.
Requirements
We need a person who fits our team and mission. Specifically for this role we would like someone who is:
An experienced manager of both people and resources.
A capable organiser who can work with minimal supervision.
Experienced in delivering training and inductions.
Experienced in catering and food service management.
Relevant food hygiene and safety qualification, or core knowledge and willingness to undertake.
Good level of IT skills, in particular with G-Suite (Gmail, Google Docs and Sheets, Google Drive).
Excellent communications skills, with skills in customer service and conflict resolution.
Valid UK drivers license.
In addition, please read 'Food Works – About Us' for more information about joining our team.
Application information
Send your CV and cover letter to rene@thefoodworks.org ASAP. We will close this role once we have found the right applicant so don't sit on it!
Please mention Roots to Work when applying for these jobs
About Food Works Sheffield
Food Works is an organisation with a purpose. We want to create a world where food is produced and used sustainably, meaning that everyone can enjoy food that respects and nourishes the individual, the community and the natural environment. We are a volunteer led organisation with a small staff team facilitating the work of hundreds of volunteers. Most of our work focuses on redistributing and upcycling around 500 tonnes of surplus food per year to the people in Sheffield. We do this through our Food Hubs, which involve: Food Works Kitchen - Using catering skills to upcycle surplus and locally grown ingredients. Food Works Market - Collecting and organising surplus to make this available to the people of Sheffield through Surplus and Patron boxes. Food Works Farm - Growing food locally. Food Works Community - Building and developing our community of volunteers, customers and supporters. What it means to be a social enterprise.