Share
Wales Community Food Manager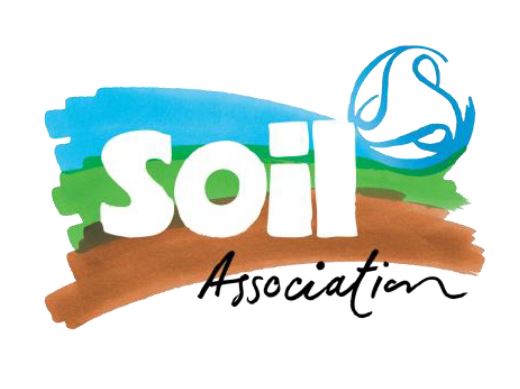 Soil Association
Spear House, Victoria Street, Bristol BS1 6AD
Posted: 10 Sep 2021
Deadline: 25 Sep 2021
Compensation: £34,224 per annum
Paid Full-time Fixed term / contract
---
Job description
About our organisation
The Soil Association, formed in 1946, is the only UK charity that works across the spectrum of human health, the environment and animal welfare. That's because we cannot tackle these issues in isolation.
We campaign for change, support farming innovation, serve healthy food in communities, support and grow the organic market, and protect forests. We couldn't do any of this without our supporters, partners, donors and dedicated staff. We make a difference in the world where it's needed the most.
About the opportunity
This role comes at an exciting time for developing Food For Life Get Togethers and Sustainable Food Places Programmes. We are looking for a talented Wales Community Food Manager responsible for engaging and managing the input of multi-sectoral partners from across Wales through facilitation of networks, partner steering groups, training and grant management. Working with these partners and relevant programmes – including Wales Veg Advocates – Leads, the role will support the development of a "Wales Good Food Movement". You will have a passion for outcome-focused project management, community organising and partnership working, with the drive to affect lasting social and environmental change through food that's good for climate, nature and health.
About you
You'll love organising, activism or campaigning with communities. You will possess strong interpersonal and relationship building skills with the ability to problem-solve and work with others to get things done.
To be successful in this role, you will have previous experience of project and partner management, with a proven ability to deliver set outcomes. It's essential that you can demonstrate experience in building and facilitating effective networks and partnerships that inspire, support and enable communities to take action on issues they care about. You will need to work flexibly under pressure and enjoy working under your own initiative, owning and leading on key projects at a local and national scale. You'll also need excellent communication skills with the ability to engage with internal and external stakeholders at multiple levels and across multiple sectors. Secondments considered.
Application information
To apply please visit our website here
Please mention Roots to Work when applying for these jobs
About Soil Association
Our organisation started in 1946 to pioneer a better world – one where we can all farm, eat and live healthily in balance with the environment. Our team of around 250 employees have been working with this vision for positive change ever since. We're farming, growing, buying, cooking and eating. We're campaigning, lobbying and certifying. We're running research programmes that pave the way for change. And we're inspiring millions of people to take their own step towards a sustainable future.