SHARE
Artisan Baker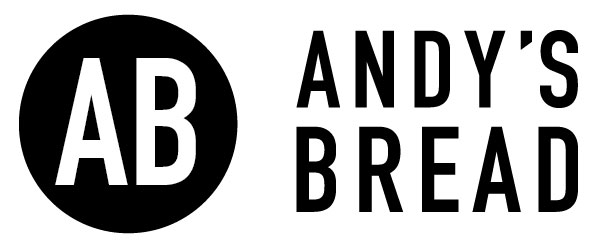 Andy's Bread
Unit 6a, Parc Derwen Fawr, Llanidloes SY18 6FE
Posted: 12/02/2019
Deadline: 15/03/2019
Compensation: Baker: £8 during first 3 months trial moving to £9 per hour
Paid Full-time Part-time Permanent
---
Job description
Andy's Bread is a small artisan bakery based in Llanidloes, Powys. The range includes slowly fermented rye and wheat sourdough breads, traditional tin loaves and viennoiserie products. All Andy's Bread is hand crafted using high quality flour, including stoneground wheat, spelt and rye by Felin Ganol in Llanrhystud (south of Aberystwyth) and Shipton Mill organic flour. Andy's Bread is part of the Real Bread Campaign, Andy is passionate about producing high quality bread and is constantly developing the range to include new interesting breads using mainly organic ingredients.
The business has grown steadily over the last 8 years with local demand always outstripping supply and over the last 2 years has begun wholesaling to surrounding towns. We currently have a small team of 2 bakers and 1 assistant. We are looking for a new baker to start before Easter and the summer rush.
The bakery is situated on the edge of Llanidloes which is a lively Welsh market town with an alternative edge to it. Fabulous surrounding countryside, only 45 minutes from the beach and connected to the mainline train network in Caersws 7 miles away. It's also very cheap to live here. Perfect for someone looking to escape to the countryside!
We are looking for a person who has a passion for real bread and artisan baking. As part of a small team you will need to be flexible and creative with the future potential to get involved in all parts of the business including helping to develop new ideas such as pop-ups, markets, new recipes etc. As a baker you'll need to be focused, diligent, have an eye for detail, and the ability to learn to understand the baking process as involving naturally occuring variations that you may need adapt the bake to.
Bread is currently baked Tuesday-Saturday mornings. There is also morning and afternoon prep on a Monday, and morning and afternoon prep shifts Tuesday-Friday with a final bake on a Saturday morning. We may also start to bake Mondays during the tourist season
Bakers Position (Approx 25 hours per week)
You will be working in the bakery covering 2-3 of the morning shifts per week, plus some afternoon shifts. There will also be holiday cover overtime when you would be required to work the full weeks morning shifts. Start is 4.30am with a potential earlier start to help with the bake for the Machynlleth market on Wednesday mornings. There are also occasional extra bakes required for markets and events in the local area. We also plan to start pizza nights, opening the bakery to retail opportunities, and supplying more local businesses/campsites.
Initial hours will be around 25, increasing as the bakery grows.
Ideally you will have experience making and baking sourdough breads and viennoiserie in a commercial bakery environment, retarding breads & shaping and baking laminated doughs. However an enthusiastic candidate with less skills will be considered and training provided.
There is also potential to help the business grow by expanding the range, getting involved in recipe development and helping on the pizza pop-up side of the business
The job description is not exhaustive and may change.
Other details
Standard paid holidays
Full Driving licence would be useful to help with deliveries
Experience of cakes/pastry/pie making a bonus
Application information
Email CV and covering letter to info@andysbread.co.uk
Please mention Roots to Work when applying for these jobs
About Andy's Bread
Andy's Bread is a small artisan bakery in mid-Wales. We focus on sourdough breads, long fermentation and viennoiserie. We use organic, Welsh and local products as much as possible. Our stoneground flours come from an organic Welsh watermill. We sell to a variety of locations in mid-Wales. Including Llanidloes, Caersws, Newtown and Llandrindod Wells. We also share a market stall in Machynlleth on a Wednesday. As well as the bread business, we run pizza events and would like to work more on this in the future. Andy also runs courses at the bakery and there is the potential to use the bakery as a small retail unit. Bread is delivered to Llanidloes around 1/2 mile away on an electric cargo trike. (Weather permitting!)