SHARE
Head Gardener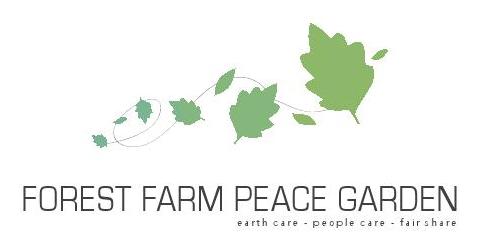 Forest Farm Peace Garden
Forest Farm Peace Garden, Hazelbrouck Gardens, Hainault IG6 2XL
Posted: 19/11/2018
Deadline: 17/12/2018
Compensation: £24,500 (pro rata)
Paid Part-time Permanent
---
Job description
Forest Farm Peace Garden is seeking an experienced gardener to lead on the development of our large 2-acre site and support the running of our ecotherapy programme for mental health recovery.
The Head Gardener position is a fantastic opportunity for someone with an understanding of organic and sustainable growing methods and permaculture practices, who is interested in creating a beautiful and therapeutic space for our volunteers.
You will co-ordinate day-to-day activities in the garden, including planning gardening tasks alongside other staff and volunteers to help run our twice-weekly ecotherapy sessions. You will provide informal and formal learning opportunities for volunteers, including running occasional workshops. You will oversee the garden planning for the year, site management and safety. You will take responsibility for ordering garden materials and equipment and have IT skills for undertaking admin and planning tasks. You will also share responsibility with the Project Manager, Ecotherapy Worker and Trustee Board for the broader development goals of the site.
Key Tasks
Running our ecotherapy sessions alongside other staff (Ecotherapy Worker or Project Manager) to facilitate mental health service users and buddy volunteers in the garden, including designating tasks and providing gardening expertise. (We commit to always having two staff present to run sessions.)
Overseeing the planning and development of the site in line with permaculture and organic principles, and according to any specific funding requirements.
Creating learning opportunities about food growing and horticulture through delivery of workshops and educational materials.
Ensuring that materials and garden supplies are purchased when required.
Reporting to Trustees at board meetings.
Updating any garden files throughout the season making sure that essential tasks are recorded and monitored.
Occasionally planning and running other volunteering sessions, for example, for corporate groups or weekend volunteer days to develop a specific garden project in collaboration with partners.
Supporting the planning and running of Forest Farm Peace Garden events alongside other staff, and attending our two annual community events.
Attending training as appropriate.
This role is subject to an enhanced DBS check due to working with vulnerable adults.
Hours: 17.5 hours per week from April to October on Wednesdays and Fridays with flexible half day. Then 14 hours per week during winter from November to March. You will be required to work the occasional weekend day and there will be some evening meetings. You will be entitled to time off in lieu.
Application information
Please download the Job Description from our website here: www.forestfarmpeacegarden.org/head-gardener
Please send your CV with a covering letter outlining how you meet the requirements for the role, and complete an Application Form with your details and references and an Equal Opportunities Form, which will be kept separate from your application.
Please email all four documents by 5pm Monday 17 December 2018 to: kate@forestfarmpeacegarden.org
Please mention Roots to Work when applying for these jobs
About Forest Farm Peace Garden
We provide an ecotherapy programme for adults with mental health support needs at our 2-acre allotment site in Hainault, East London, focusing on growing organic vegetables, fruit and herbs as well as wildlife activities and education workshops.