SHARE
Food Poverty Development Worker - Hackney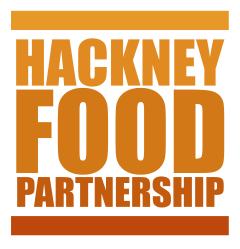 Hackney Food Partnership
Hackney Town Hall
Posted: 08/02/2019
Deadline: 26/02/2019
Compensation: Temporary assignment; employment via an agency at approx £140 per day for 38 days (plus paid annual leave), March 2018 to February, but flexible according to requirements of work and worker
Paid Fixed term / contract
---
Job description
Background
Hackney Food Poverty Alliance (HFPA) was initiated by and is a sub-group of the Hackney Food Partnership. It was formed at an initial meeting in October 2018 with the aim to support and co-ordinate the collective work of voluntary, community, private and statutory organisations and local people working to tackle food poverty in Hackney.
In 2019 the HFPA has a specific role in overseeing the development of a Food Poverty Action Plan and the piloting of some 'test and learn' early interventions, with financial support from Food Power and Hackney Council.
The Action Plan will build on and compliment Hackney Council's emerging Poverty Reduction Strategy that uses a co-production and whole system approach to understand and address the barriers, needs and priorities of different vulnerable communities.
We are now seeking expressions of interest from those interested in undertaking a temporary assignment to work with local organisations and local people to help develop a Food Poverty Action Plan for Hackney. The temporary worker will be hosted by the Policy and Partnerships Team at Hackney Council but accountable to the Hackney Food Poverty Alliance and Hackney Food Partnership.
Activities to deliver assignment
Map the range of local services and community projects addressing different aspects of food poverty
Conduct a stakeholder service provider questionnaire survey and conduct, transcribe and analyse follow up interviews with at least 8 providers
Conduct interview and analysis with at least six local people with the lived experience of food poverty and identify potential "experts by experience "for active engagement in developing the Action Plan
Write an interim report summarising the findings from the mapping, questionnaires and follow up interviews
Collate findings from the interim report with analysis on existing of the causes, demography and impact of food poverty in Hackney (undertaken by the Hackney Council Policy and Partnerships team) to produce an in-depth and summary Hackney Food Poverty Analysis report
Working with a professional facilitator, organise a 'Call to Action' workshop, for up to 100 stakeholders, including those with lived experience, that uses a co-production and 'Theory of Change' approach to identify priorities for the Action Plan.
Draft, consult, finalise and disseminate a Food Poverty Action Plan based on the outputs of the 'Call to Action' workshop
Develop and implement a simple monitoring and evaluation plan for the development of the Action Plan and prepare quarterly reports and a mid-term case study for Food Power
Participate at quarterly HFP Alliance meetings, the Regional Food Power Mentoring Network and attend any relevant Food Power webinars and events
Working relationships
The Food Poverty Alliance Development Worker will work closely with members of the HFPA who will be able to provide support in identifying community providers, local people with the lived experience of food poverty and locally available information relevant to developing the Food Poverty Action Plan. The Development Worker will work closely with the Chair of the HFPA to inform the agendas for the quarterly HFPA meetings.
The Development Worker will be hosted by Hackney Council and offered desk space and IT. They will be expected to travel round the Borough, and occasionally outside the Borough.
Competencies required to fulfil the assignment
Strong Interest in and understanding of UK food poverty issues
Undergraduate/postgraduate degree in relevant subject, e.g. public health, nutrition, policy, development, social sciences
Experience of conducting survey questionnaires, interviews and analysis (quantitative and qualitative)
Excellent interpersonal skills, with ability to communicate appropriately with individuals from a range of professional, social and cultural background
Excellent demonstrable writing skills
Proven ability to work independently
Strong organisational skills
High level of accuracy and attention to detail
Experience of working on local food and with local authorities is desirable, but not essential
Application information
If you wish to be considered for this assignment, please send your CV and a covering letter explaining how you meet the temporary assignment requirements to esther.mabere@btinternet.com
Interviews: Friday 1st March 2019
Start date: As soon as possible
Please mention Roots to Work when applying for these jobs
About Hackney Food Partnership
Hackney Food Partnership (HFP) brings together public, private and community groups and individuals to help create a healthier, more sustainable food system by supporting action on food issues throughout the borough. We aim to connect, promote and build on Hackney activities as well as improve food in under-supported sectors.