SHARE
Volunteer food grower at Regent's Park Allotment Garden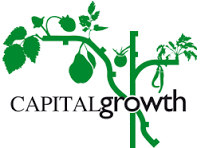 Capital Growth
Regent's Park Allotment Garden, Corner of Chester Road and Inner Circle, NW1 4NR
Posted: 13/02/2019
Deadline: 28/03/2019
Compensation: Voluntary position
Unpaid Volunteer Part-time
---
Job description
We are looking for two enthusiastic food grower to help us look after Capital Growth show garden in Regent's Park.
Position
Volunteer food grower
2 to 4 hours volunteering every week on Monday or Wednesday morning (10am-2pm) + help on event Saturday morning or Wednesday evening every two months or so.
Detail
The Regent's Park Allotment Garden is run in partnership between the Royal Parks, Capital Growth- London's food growing network, and Capel Manor Horticultural College. The purpose of the garden is to showcase organic food growing techniques and inspire people to grow food, whatever the space they have.
The garden is maintained by a core group of volunteers who input on what is planted etc. We are looking to recruit two more volunteers to help the core volunteers, bring new ideas under the guidance of the core team as well as the Garden Manager. You will learn about organic food growing techniques, help in the garden, have access to Capital Growth food growing training, be the point of contact for the public coming to visit and get involved in specific aspects of the garden based on your own interest.
Requirement
Have some knowledge in gardening and/ or food growing.
You will also need to be able to work independently in the garden.
Be interested in developing growing and gardening skills
Be able to commit to ½ day/ week (between 2h and 4h on either Monday or Wednesday morning), for a minimum of 6 months.
Help with 1 event/ month which will be either a training session - Wednesday 6-8:30pm or Saturday 10:30-1pm - or an open day type of event - usually Saturday 11am-3pm.
Application information
If you think you might be the right person for the job, send a paragraph telling us a bit about your experience growing food and why you'd like to join our team to jsmith@royalparks.org.uk. If you fit the job requirement, you will be invited to join us during a trial volunteering session at the Allotment Garden on a Monday or Wednesday, after which we will make a final decision on the successful candidate.
Please mention Roots to Work when applying for these jobs
About Capital Growth
Capital Growth is London's largest food growing network, with over 2,000 gardens throughout the city. We offer in-kind support to people who grow their own food in London, including providing access to discounted training, networking events, support with growing to sell and discounts on equipment. Our show garden in Regent's Park is run in partnership with the Royal Parks and Capel manor College, and is where we demonstrate growing techniques, welcome schools, deliver training and hold events.