SHARE
Bakery and cafe assistant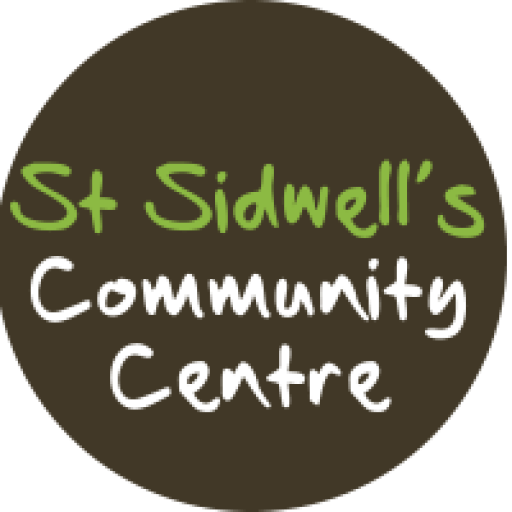 St Sidwell's Centre
St Sidwell's Centre, Sidwell Street, Exeter EX4 6NN
Posted: 04/03/2019
Deadline: 31/03/2019
Compensation: £8.75-£10/hour depending on experience
Paid Part-time Fixed term / contract
---
Job description
We have exciting opportunities to get involved with the development of our new projects - The Sidwell Street Bakehouse and Cookery School, as well as our established community café. We are looking for a part-time assistant (potential to increase to full-time position in the future) to work across the new real bread Bakery and Café. We are currently recruiting for someone with a particular focus on the Bakery, however the ideal candidate will be flexible to work across both areas. We are also interested to hear from freelance cookery tutors who would like to be involved with the Cookery School, as well as anyone who would like to volunteer with our community food focused projects.
St Sidwell's Centre is a diverse and vibrant community centre in the heart of Exeter. We offer volunteering and work-experience placements, run a community cafe, hire rooms to local organisations, grow veg, compost food waste - and lots more. We have a small staff team, and lots of committed volunteers. You can find out more about our work on our website: www.stsidwells.org.uk
Helping in our kitchen and cafe has always been the most popular choice for our volunteers. Over the past couple of years we have been piloting a micro-bakery, as well as a community cookery school. Thanks to funding from Power to Change, we are now in a position to develop and scale up these projects, so we can provide training and work-experience opportunities to more people, and bring accessible, high-quality cookery classes to the community, as well as developing sustainable income streams for the centre. From April we will be converting an office into a small but dedicated bakery space.
The bakery and cafe assistant will work with the Bakery Project Manager and Café Manager in supporting the smooth operation and development of The Sidwell Street Bakehouse and Sid's Café. The role will also involve supervising and supporting individuals who will be on volunteer placements at St Sidwell's Centre.We are looking for flexible individuals whose focus will be the success of The Sidwell Street Bakehouse and Sid's Café.
Bakery Responsibilities
General bread production responsibilities, primarily sourdough: mixing, bench, and oven work
General cake production responsibilities: mixing, scaling, baking
Flexible support of bakery functioning including deliveries, retail and market
Management of the bakery space - including COSHH and HACCP compliance
Taking and managing wholesale orders
Supervising market stalls
Identifying new sales opportunities
Managing and ordering stock, taking deliveries
Café Responsibilities
Prepare daily specials and fixed menu items
Prepare and serve meals to order
Management of the kitchen and café space - including COSHH and HACCP compliance
Serve hot and cold drinks including barista coffees
Use iZettle point of sale system to take orders and process payments
Managing and ordering stock, taking deliveries
General responsibilities
Supervision, mentoring and training of bakery volunteers/trainees
Contribution to team meetings and project development
Able to work shifts – we currently operate 5 days a week, but this will expand and early shifts are to be expected
Other duties as required by St Sidwell's Centre
Managing and ordering stock, taking deliveries
The job description is not exhaustive and may change depending on the need and development of the project and organisation
The post is subject to an enhanced DBS disclosure
Skills, experience, qualifications etc.
We are looking for someone with as many as possible of the following personal qualities, skills and experiences
Professional sourdough baking experience or experienced home baker
Café/catering experience
Confident and creative cook and/or baker
Experience working with and supporting volunteers
Experience supporting individuals facing barriers to participation
Teaching or training experience or qualifications
Experience with EPOS systems such as iZettle
Strong numeracy skills
Passion for good food
Interest in sustainable and loca food, and creating better food systems for the community and environment
Food hygiene qualification
Contract: One year fixed term, with possibility for extension and/or increased hours depending on financial viability of the project.
Start date: Flexible, but ideally April 2019
Expected Hours: We are currently accepting applications for part-time positions (up to 3 days/week), however there is the possibility for this to become full-time as the bakery develops - shift work expected incl. early bake shifts and some weekends.
Application information
To apply, please send a CV and covering letter to events@stsidwells.org.uk explaining why you would like to apply for this role, and how your experience matches the requirements we are looking for. If you have any questions please email Iona on the address above, or phone on 01392 666 222
Please mention Roots to Work when applying for these jobs
About St Sidwell's Centre
A vibrant and diverse community centre in the heart of Exeter. We run an inclusive volunteering and work-experience programme, a community café, hire out rooms to local groups - and lots more. Building on the success of our microbakery and cookery school pilots, we are gearing up to launch The Sidwell Street Bakehouse and Cookery School.