SHARE
Senior Awards Officer – Education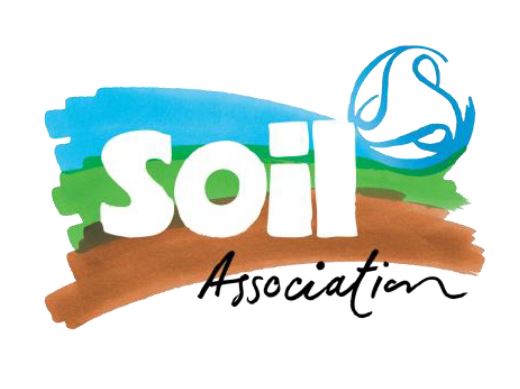 Soil Association
Spear House, Victoria Street, Bristol BS1 3NX
Posted: 10/04/2019
Deadline: 24/04/2019
Compensation: £27,357 pa
Paid Full-time Permanent
---
Job description
About us
Food for Life is about making good food the easy choice for everyone. We work with schools, nurseries, hospitals, care settings and whole communities, to make healthy, tasty and sustainable meals the norm. We reconnect people with where their food comes from, teaching them how it's grown and cooked, while championing the importance of well-sourced ingredients.
Food for Life is a Soil Association programme – find out more about who we are here http://www.foodforlife.org.uk/
About the opportunity
Are you passionate about positively changing people's lives through the power of good food? Food For Life Get Togethers is a 4 year, UK-wide programme which will connect different generations through cooking, growing and sharing food. The project will bring people of all ages together to improve their physical and mental wellbeing, tackle ageism and build new connections that strengthens communities.
Food for Life Education Programmes are the Schools and Early Years Awards Programmes. Originally lottery funded, both are now establishing themselves as chargeable programmes available to educational settings who want to transform the way they approach food within their setting. Helping settings to not only improve the quality of the food they serve, but also to get children cooking, growing, and out onto farms. This engages children with good food, and inspires them to make healthy choices again and again.
Your role
This brand-new role is integral in bringing together Food for Life's oldest programmes (Schools and Early Years) with its newest (Food For Life Get Togethers).
This role will ensure the FFL education programmes (Schools and Early Years) continue to build on their previous successes. Enrolments continue to grow, and those enrolled settings work towards and achieve our Food for Life Awards. This may be through managing and delivering small funded projects associated with the programmes across the country, as well as supporting in the delivery of larger projects.
The role will also ensure that there are clear, defined pathways so that settings engaging in one of our programmes, find their way to other ones that may be relevant for them too. Primarily moving settings between the education programmes and the Food For Life Get Togethers programme.
Over time, this role will build an in-depth and complex understanding of the Schools and Early Years Awards standards. Able to offer advice to internal and external audiences on why the standards are what they are, and how changes can be made to meet them. As well as ensuring that the standards stay relevant and meet their objectives.
The role is part of the FFL Central Operations team based in Bristol, but works closely with colleagues delivering School, Early Years and Food For Life Get Togethers programmes across the UK, as well as wider Food for Life and Soil Association team members.
About you
You are self-motivated, plan your own workload, set your own deadlines and targets… but are flexible and adaptable enough to fit in last minute tasks and priorities in and around the bigger picture.
You are a problem-solver. Solutions focused. And not fazed by an ever-changing landscape.
You have worked in, or with, schools or other educational establishments in some capacity so you understand some of the pressures on this sector and the difficulties in engaging with them, particularly with a health behaviour change programme… even one as good as ours!
You are a good communicator. Able to convey (sometimes complex) information in a clear, concise and engaging way. You can inspire people to want to make changes and understand the needs of people at different stages in their own journeys to change.
You must also fundamentally believe in the mission of Soil Association, and Soil Association's Food for Life, and would be proud to represent and be part of the FFL programmes.
You will need to be a competent IT user. Particularly around databases recording information and able to manipulate data to find your answer. You're happy to find your way around a new system and unfazed by an imperfect IT solution.
Please visit our website to read the full Job Description for the role.
Any further questions about the role please contact Sian Creagh-Osborne, Central Operations Manager, on SCreagh-Osborne@soilassociation.org
Commitment to Safeguarding
The Soil Association and FFL are committed to safeguarding and promoting the welfare of all children and young people, and adults at risk that we work with. In accordance with this commitment we ensure that we follow a thorough and safe recruitment and selection process for all roles that work with children and adults at risk.
Our employee benefits
Working with us you will have a range of financial and lifestyle benefits, including:
• 27 days annual holiday plus bank holidays, increasing to 30 days with service • A defined contribution pension scheme • Free membership of the Soil Association Charity • Discounts on organic produce, farm visits • Volunteer days to give back to the local community or support green initiatives • Family friendly policies, flexible working and childcare vouchers • Cycle to work, Bristol Pound scheme
Contract: Permanent Hours: Full time
Application information
To make an application for this role please visit our website and complete an application form and send to recruitment@soilassociation.org.
Thank you for your interest in the Soil Association and our job opportunities
Please mention Roots to Work when applying for these jobs
About Soil Association
Our organisation started in 1946 to pioneer a better world – one where we can all farm, eat and live healthily in balance with the environment. Our team of around 250 employees have been working with this vision for positive change ever since. We're farming, growing, buying, cooking and eating. We're campaigning, lobbying and certifying. We're running research programmes that pave the way for change. And we're inspiring millions of people to take their own step towards a sustainable future.