SHARE
Market Gardener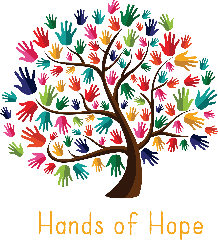 Hands of Hope Charity
Peasmarsh and Hawkhurst
Posted: 16/05/2019
Deadline: 28/06/2019
Compensation: OTE £35,000
Paid Permanent
---
Job description
Hands of Hope are a community based charity operating in Rother, Hastings and West Kent. Our goal is create a Community Hub from which we will use growing and cooking to improve people's emotional well-being, increase their physical activity and educate the community on the important of good nutrition. We want to reconnect people with where their food comes from, teach them how to grow and cook healthy, nutritious food and using this process to ultimately tackle some of the biggest health and social issues facing us in the 21st century including Childhood Obesity, Rural Isolation, Loneliness, Dementia and Mental Health.
Currently farming 4 acres of Soil Association accredited land in Peasmarsh where we have established a "market garden" we have now acquired a derelict walled kitchen garden and 18 adjoining acres in Hawkhurst, West Kent, which will be restored, regenerated & developed as an innovative "Community Hub" for the whole region.
This is an exciting project that will produce heritage, organic fruit and vegetables within the restored 2 acre walled kitchen garden and include a Victorian Glass House, a Cooking School and Training room. As well as a valuable education resource centre, the site will support community projects and workshops, employment engagement activities, volunteering and community events.
This new facility will be:
A place to grow
A place to learn e.g. schools projects, growing programmes, cookery club, workshops/events, sustainable gardening, healthy eating, etc
A place for nature e.g. wild areas, biodiversity, bees, pond, wildflower meadow
A place for children – Schools projects, nature play, forest school,
A place for specialist groups focusing on loneliness, mental health, dementia,
A place to access fresh affordable in season and organic produce
A place to feel connected e.g. welcoming, inclusive, a sense of community, vibrancy and energy where there is always something happening
A place to connect with each other and with nature
A place that is sustainable offering a valuable legacy to future generations
Our goal is to make the Community Hub self sufficient and part of this will include a number of commercial income streams such as Growing Courses, Plug-Plants, Veg Box Scheme as well as supplying vegetables to local catering businesses.
Purpose
There are multiple elements to this post:
To manage existing 1.5 acre Fruit & Vegetable garden in Peasmarsh;
To plan and develop the 3 acre growing space at our new site in Hawkhurst, currently in development, as well as managing large glass houses;
To help set up and develop commercial activities as set out above;
To develop and deliver "Growing Programmes" both at Peasmarsh and at Hawkhurst as well as managing community outreach programmes with schools etc
Key Responsibilities
We are seeking a highly motivated, enthusiastic and experienced Commercial Market Gardener to lead this project. Working alongside the current Trustees and a team of dedicated Volunteers your primary responsibility will be the day-to-day management of Hope Farm in Peasmarsh and "The Community Hub", in Hawkhurst.
Initially, your responsibilities will revolve around the management of the current site in Peasmarsh including developing planting plans, crop rotations, purchasing seeds etc for both sites, as well as establishing Volunteer Rotas, Apprenticeship Programmes, Community Outreach Programmes and Commercial Schemes.
As the development of the "Community Hub" in West Kent progresses, there will be scope for the newly appointed Commercial Market Gardener to make decisions about the final layout and design of the Walled Kitchen Garden as well as establishing growing areas to generate activity, during the development phase.
The successful candidate will need to be enthusiastic and highly motivated. A hands-on approach to the job will be essential and some morning, evening and weekend working may sometimes be required, as will work in all weathers. A commitment to organic growing and sustainable food production are essential, as is an interest in using Growing and Cooking to combat social and health issues such as childhood obesity, loneliness and social isolation.
Read the full job description on our website.
Application information
Full details are in the job description linked to above. Email info@hohcharity.co.uk or james.doran@hohcharity.co.uk alternatively for further information call James Doran on 07770 566 200.
Please mention Roots to Work when applying for these jobs
About Hands of Hope Charity
Hands of Hope is a community-based charity operating throughout Rother, Hastings and West Kent. Our aim is to reconnect people with where their food comes from, teach them how to grow and cook healthy, nutritious food and using this process to improve physical and mental wellbeing.