SHARE
National Director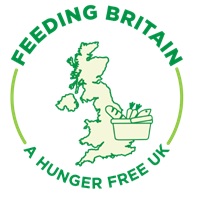 Feeding Britain
55 Tufton Street, London SW1P 3QL
Posted: 05/06/2019
Deadline: 05/07/2019
Compensation: £36,000 - £38,000, dependent on experience
Paid Full-time
---
Job description
Feeding Britain is seeking to appoint an entrepreneurial National Director who will lead the organisation into the next phase of its existence.
The National Director's overall objective will be to develop and extend Feeding Britain's programme of work to counter hunger in this country, and maximise the impact of the gains it has made and the projects it has pioneered.
The key responsibilities of the National Director will include:
Constantly seeking opportunities to propose and find new ideas that fulfil the founding purpose of Feeding Britain
Spreading through the Feeding Britain network of towns, cities, and counties our self-grown ideas and building the confidence and resources across the network to embrace them
Leading and organising high-profile national campaigns that ensure the plight of people on low incomes, who struggle to afford food, becomes ever more prominent in public and parliamentary debates
Providing politicians with knowledge and expertise to change policy and legislation as part of the abolition of hunger in this country
Taking on overall responsibility for ensuring Feeding Britain complies with the necessary safeguarding, charitable, and financial regulations that govern the charity's work
Overseeing the management of Feeding Britain's accounts and budgets, as well as major grants and projects
Assisting with the drafting of funding bids and donor management
Overseeing the organisation of regular Feeding Britain events and conferences across the country
Feeding Britain is looking for an individual with excellent communication skills, both written and verbal, as well as strong organisational abilities, who is committed to the organisation's mission of ensuring everybody in this country has the necessary resources and opportunities to access and obtain food of sufficient quality. The organisation is seeking someone with proven experience of managing multiple projects and budgets.
Feeding Britain's National Director will be working closely with a senior board of Trustees to coordinate and implement the different strands of the organisation's work. Those Trustees are Baroness Boycott (Co-Chair), Andrew Forsey (Co-Chair), Heidi Allen MP, Professor Greta Defeyter, Stephanie Ellis, Richard Gould, Baroness Jenkin, Emma Lewell-Buck MP, Laura Mason, and The Rt Revd Tim Thornton.
Application information
Please email a CV and one-page cover letter to andrew.forsey@parliament.uk
Please mention Roots to Work when applying for these jobs
About Feeding Britain
Feeding Britain is a charity with a vision of a UK where no one goes hungry. We want to demonstrate how hunger and its underlying causes can be addressed in local communities, and use the evidence from this work to advocate for a programme of reforms to eliminate hunger in the UK.