Share
Regional Facilitator Positions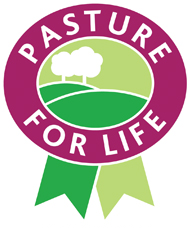 Pasture-Fed Livestock Association (PFLA)
Work from home and attendance at events
Posted: 15 Dec 2021
Deadline: 29 Jan 2022
Compensation: £15 per hour
Paid Part-time Flexible hours Remote working
---
Job description
The Pasture-Fed Livestock Association (PFLA) is a community of farmers, butchers, retailers, vets, academics and others, driving change in the farming system in the UK by promoting 100% pasture-fed farming practices. 70% of the farmed area in the UK is grazed in some way and farming in this way brings environmental, animal welfare and human health benefits, more on which can be found on the website pastureforlife.org.
The PFLA provides support to farmers, encouraging them and facilitating change to pasture-fed farming methods. Through the 'Pasture for Life' certification scheme the PFLA is building awareness of the value to consumers of 100% pasture-fed meat and dairy products, which is supported by the development of supply chain infrastructure and routes to market. The PFLA also works at the academic and policy level by conducting research in support of these farming practices and advocating for a supportive legislative and regulatory framework.
The PFLA is in the process of setting up regional groups around the country. Each group is supported by a part-time Regional Facilitator. Regional Facilitators take on the responsibility of bringing our members together in a regional setting, coordinating and delivering the aims and ambitions of that particular regional group in the context of the overall PFLA strategy. Much of the practical work will be delivered by individual members, for example providing farm walks, meeting venues, and working with others in the supply chain, but facilitators are needed to tie this together and ensure rapid action.
The range of potential workstreams for the Regional Facilitator will be:
Managing and seeking to expand the membership of the group (members would need to be PFLA members)
Devising a regular, education-focused, meeting schedule, including farm walks and meetings focused on specific subjects, and facilitating these meetings
Developing relationships with other members of the local supply chain to help develop the Pasture for Life market
Engaging the group in local events (in-house and external), building awareness of Pasture for Life principles in the local farming community, supply chain, as well as the wider public
Assisting members with certification queries
Managing and developing links to other like-minded NGOs also working at a regional level on delivery
Identifying funding opportunities from regional sources to support the work of the group
The type of person we feel will be suitable for these roles will be someone already embedded in the food and farming world and looking for an additional role for their portfolio. We feel this could be a farmer with additional time, a family member who is immersed in the issues and who has some real-world experience or someone from the wider food and farming network who is keen to help connect farmers and other actors in the supply chain. As the groups are anticipated to develop and function organically we are not seeking a specific type of candidate and are willing to be flexible for the right attitude.
This is a freelance position; facilitators will be paid at a rate of £15/hour and will be expected to work between three and four eight-hour days per month, depending on workload. If we are successful in securing additional funding there is scope for this to increase and at higher rates.
We are currently looking for facilitators in the following regions: Severn & Wye (between the rivers), Northern Marches (between M6 and Welsh border), North East England, and Scotland
Application information
Please send your CV and short covering letter to charlotte@pfla.org.uk
Please mention Roots to Work when applying for these jobs
About Pasture-Fed Livestock Association (PFLA)
The PFLA is a movement of farmers, butchers, retailers and others that champions the practice of feeding cattle, sheep and other animals in the UK and Ireland wholly from pasture, and as an integral part of a thriving regenerative food and farming system. The PFLA has developed the Pasture for Life certification as a means of verifying farms who are meeting these standards. The PFLA aims to have farmers move towards these practices by educating them about the benefits of this system, encouraging a supportive academic and policy framework and developing routes to market that demand produce from these systems.