Share
Community Chef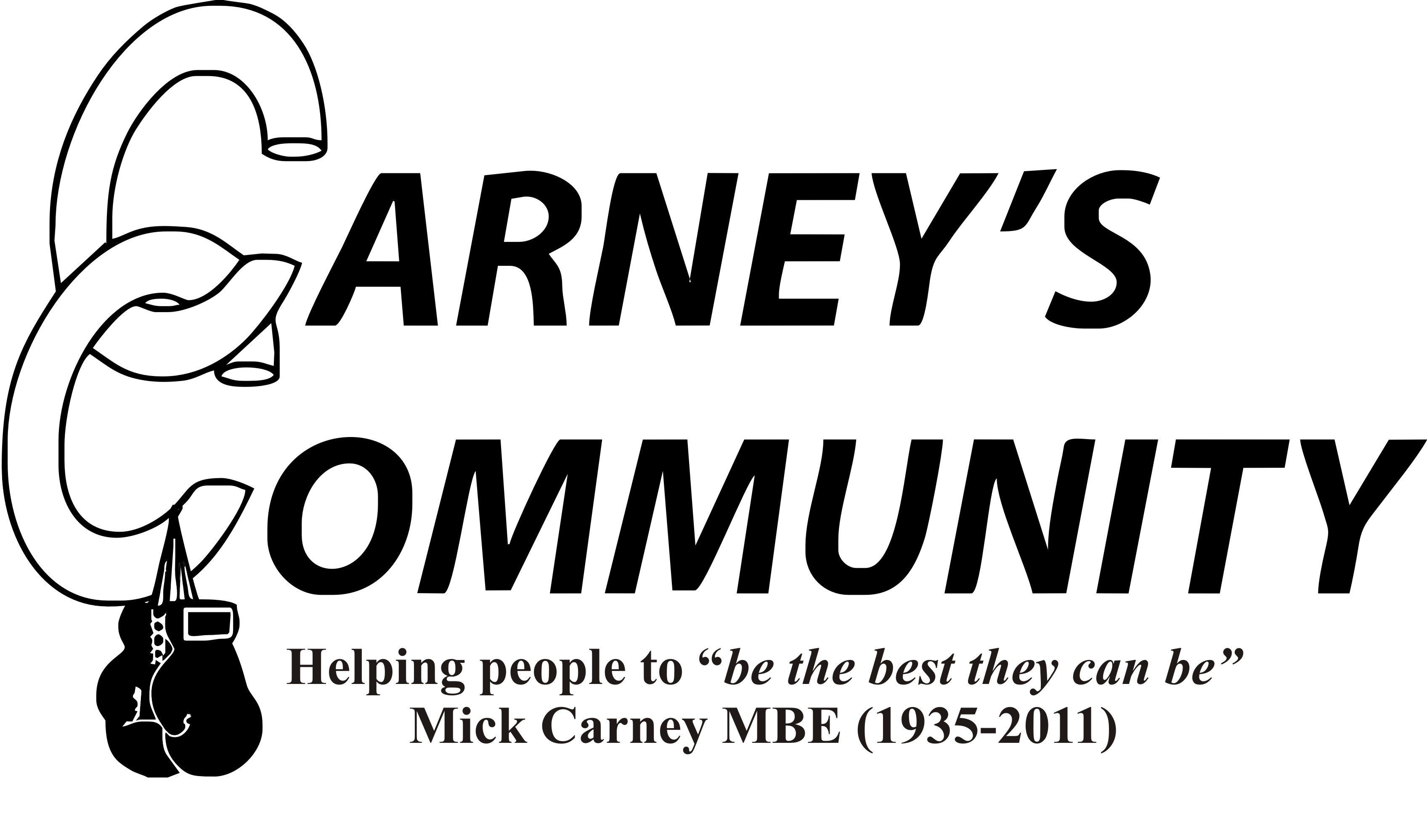 Carneys Community
Battersea, London.
Posted: 17 Dec 2021
Deadline: 31 Jan 2022
Compensation: £10.85/ hour - 10 fixed hours per week
Paid Part-time
---
Job description
Location: Carney's Community, 30 Petworth St, Battersea, SW11 4QW.
Responsible to: Lead Youth Worker
Responsible for: one to one and group work
Hours: Fixed hours: Monday and Wednesday from 3:30-8:30pm, plus optional extra hours (up to 5 hours per week).
CARNEY'S COMMUNITY VISION
Carney's Community's services are targeted at disadvantaged young people aged 11 to 30 who come from deprived backgrounds in Wandsworth, Lambeth and the surrounding areas. We aim to reduce offending, re-offending and anti-social behaviour, whilst improving social mobility and community cohesion. Carney's Community also aims to build the self-discipline, self-esteem, confidence and employability of young people as we believe this is key to reducing offending and anti-social behaviour and enabling disadvantaged young people to reach their full potential. Carney's Community's key objectives are to engage young people in positive and constructive activity (specifically, but not exclusively, boxing) whilst providing intensive, long-term and consistent one-to-one mentoring which offers long term, unprejudiced, unconditional support with empathy.
CARNEY'S COMMUNITY VALUES
Overall, Carney's Community believes that by empowering young people through mentoring, participation, focusing on their strengths and learning from each other, they can improve not only their future opportunities, but also those of their local communities. We believe local young people have huge potential, which is why we work to create shared experiences through our activities and empower people to use their imagination to develop dreams into reality. Carney's Community encourages action against injustice and promotes proactivity, ensuring the community plays a central part in the transformation of the neighbourhood as well as their own lives.
The Job of the Community Chef
The purpose of the job is to run the kitchen and our Fit and Fed program, to ensure participants have access to healthy and nutritious meals after their boxing sessions. It will involve assisting in co-ordinating, planning and carrying out food based provision for Carney's Community. The Community Chef will take a lead role in food safety and hygiene systems, ordering, collecting and managing stock, equipment, and the use of the kitchen. They will recruit, train and support participants in their roles as volunteers within the kitchen as well as managing any external volunteers who may provide food or food based services at Carney's Community. They will also support the Youth work team to promote our programmes on social media, and work with local partners.
Ideally they will have experience of delivering food and cooking programmes in community settings with a range of individuals, groups and members of the public of all ages and backgrounds. Experience of managing kitchen systems is desirable as well as working with or within the community and voluntary sector. They will be required to demonstrate excellent organisational and communication skills, the ability to work with a range of people, work well in a team and use their own initiative too. They will have a passion for food, cooking and sharing skills and encouraging learning. They will be an experienced cook comfortable with cooking a range of cuisines (specifically healthy and nutritious meals), an interest in sustainable food, and be an advocate for reducing food waste.
Job Description
Specifically, this role will be to...
Coordinate and facilitate a programme of Fit and Fed, where groups of participants sit down and eat a meal at the end of their boxing sessions.
Manage a budget for all food-based programs.
Liaise with the Youth Work and Key work team colleagues to agree format of programmes and planning for activities.
Take a lead role in developing a range of systems and procedures that support the running of the kitchens in line with Environmental Health and Health and Safety regulations and maintain records.
Support cooking/baking based reparation sessions for young people involved with the Youth Offending Team.
Attend fortnightly team meetings and monthly supervision.
Work with colleagues to ensure the smooth running of events and programmes involving food.
Setting, tidying and cleaning the community kitchen before and after activity, leaving it ready for others' use.
Receiving weekly food donations and purchasing ingredients.
Disposing of excess food appropriately, whilst focusing on reducing food waste.
Support recruitment, training and retention of volunteers.
Work with local partners to engage a wide range of groups and community organisations to promote participation in our activities.
Attend local events and groups to promote the work of Carney's Community and any food based projects.
Participate in monitoring and evaluation systems and reporting.
Develop effective working relationships with identified and marginalised participants. This may involve outreach and a range of other youth work strategies to engage the interest of young people and their families.
Research and provide young people with basic information on the range of food based learning, training and career options and support services available to them.
Work closely with the Facilities Manager to maintain a clean, functional and efficiently run kitchen area.
Maintain accurate, up to date records of case work, monitor young people's progress and outcomes and supply information to relevant partners, and to the VIEWS tracking database
Group work and work with partner agencies
- In collaboration with other workers, contribute to funding proposals, organising and delivering group activities during holidays and after school or college hours.
- Work with partner agencies to ensure effective targeting and referrals of young people to the programme.
- Help monitor and evaluate the success of the Fit and Fed programme, providing written reports when required.
- Create methods through which young people participating in Fit and Fed can effectively and fully take part in the design, delivery and evaluation of the programme.
General duties
- Attend regular supervision and team meetings as agreed with line manager
- Carry out all duties in accordance with Carney's Community's Equal Opportunities policy, actively promoting equality and seeking to prevent and overcome disadvantage and discrimination.
- Use information technology to research information and record registers and/or contact sheets, on participants worked with, and oversee all administrative arrangements required.
- Ensure that legislation and internal policies relating to the health safety and protection of young people, staff and the general public is complied with at all times
- Maintain appropriate boundaries and confidentiality with young people, staff and volunteers.
- Attend training events and undertake other professional development
- To be fully aware of and understand the duties and responsibilities arising from the Children Act 2004 and Working Together in relation to child protection and safeguarding children and young people as this applies to your role within the organisation.
- To also be fully aware of the principles of safeguarding as they apply to vulnerable adults in relation to your work role.
- To ensure that your line manager is made aware and kept fully informed of any concerns which you may have in relation to safeguarding and/or child protection.
- To work within the Carney's Community policies and procedures, and adhere to instructions provided by members of the Carney's management team.
- Any other tasks that are requested of you by the CEO or other managers which reasonably fit within your capabilities and broad role description.
This job description is not intended to be an exhaustive or final statement of the duties required of any particular post or postholder.
Working hours may be subject to change and are based around the requirements and the functions of Carney's Community whatever they may be.
Person specification
The below experience/ability is essential to this role:
Experience designing, planning, and preparing menus
Organised and able to work independently with minimal supervision
Able to manage own workload and multiple priorities with a positive attitude
A strong interest in the local community, and a willingness to work with the other staff and volunteers to take the work of Carney's Community forward
Willingness to complete relevant training and development to fulfil statutory and Carney's Community requirements (e.g. first aid, safeguarding etc.)
Ability to work in a team along with self-motivation, perseverance and determination.
Ability to communicate at all levels and build relationships quickly
Ability to support the aims and purposes of Carney's Community
Flexibility in working hours – some additional hours will be required, including some evening and weekend work.
The below experience/ability is desirable but not essential:
NVQ (or equivalent) Qualification in Youth Work/Key work
Food and hygiene level 2
Experience in running a working kitchen and designing, planning and preparing meals for large groups
Experience of kitchen hygiene, health and safety and stock management
One year's youth work experience either paid or voluntary
Experience of working with hard-to-reach groups
A knowledge of working with young people in gangs
Experience of working closely with other sessional youth workers
Good oral and written communication and IT skills
Administration experience – knowledge of administrating and collating monitoring information
The ability to participate on popular social media platforms
Terms and Conditions
Hours: Monday and Wednesday during the hours of 3.30-8.30pm. Optional additional hours may be worked as needed, up to 5 hours per week.
Salary: £10.85 per hour.
Pension: We will offer a workplace pension in line with the current legislation.
Annual Leave: 28 days including statutory public holidays (pro rata for hours worked)
Training will be provided to support you in this post.
This post is offered subject to an enhanced DBS check, references and right-to-work checks.
Application information
How to apply: please send in your application form which can be found here by 31st January 2022 to: alex.bowles@carneyscommunity.org
Please mention Roots to Work when applying for these jobs
About Carneys Community
Our services are targeted at disadvantaged young people aged 11 to 30 who come from deprived backgrounds in Wandsworth, Lambeth, and the surrounding areas. The mentoring that Carney's Community offers is unique. At Carney's Community, a young person builds a trusting relationship with a single consistent person; this relationship lasts as long as the young person needs, and the mentoring is taken up by the young person when they want it and are motivated to make changes in their lives