Share
Grower - Black Rootz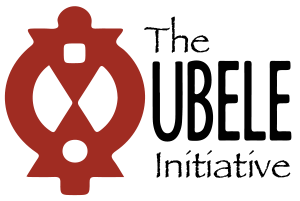 The Ubele Initiative
Haringey, London
Posted: 24 Jan 2022
Deadline: 7 Feb 2022
Compensation: Freelance fixed term contract (14 hours per week for 45 weeks); £15 per hour
Paid Part-time Fixed term / contract
---
Job description
We are looking for a skilled and dynamic food Grower to work alongside the Lead Grower on our sites that will produce fresh produce for the Black Rootz food growing enterprise, based at the Wolves Lane Horticulture Centre in Haringey. An understanding of growing culturally appropriate crops and experience of working black and minoritized collectives is essential for this role.
The grower would ideally have a training qualification and a minimum of a years' practical experience as a grower a chemical-free, organic commercial enterprise and a commitment to regenerative practices. You will have experience of growing for a diverse range of requirements to a high standard including plants for sale, growing produce for trade and supplying our onsite kitchen. You will need to be hardworking, practical, flexible and with a commitment to high standards. Ideally, you should have good leadership skills as well as the ability to collaborate with a diverse team as well as an ability to work independently. Above all you should have a sense of humour, a love of the land and a passion to work with nature in a peri-urban growing space.
Application information
To download further details and to apply, please visit The Ubele Initiative website. If you have any questions about this role, email us at recruitment@ubele.org. The deadline for applications is 5pm 7 February 2022.
Please note that we will hold interviews with shortlisted candidates on the week commencing 21 February 2022.
Please mention Roots to Work when applying for these jobs
About The Ubele Initiative
An African diaspora led organisation, we believe in empowering Black and Minoritised communities to be catalysts for change. We work with community leaders, groups, and organisations in the UK and beyond to strengthen their sustainability, resilience, and voice. We are developing a model of best practice at the Wolves Lane Horticultural Centre, where we are within a consortium overseeing the transformation of the site into a community asset supporting local food growing enterprises.