Share
Part time Horticultural Project Officer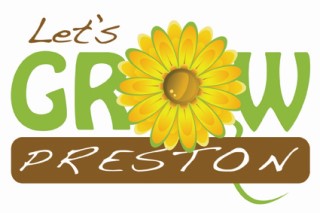 Let's Grow Preston
PR postcodes in Lancashire
Posted: 13 Apr 2022
Deadline: 28 May 2022
Compensation: Dependent upon/age/living wage up to 25 hours per week
Paid Part-time Fixed term / contract
---
Job description
BACKGROUND INFORMATION
Let's Grow Preston (LGP) is a community environmental charity that aims to create and support environmental projects and activity across Preston and the wider PR postcode in Lancashire. The charity is governed by a board of Trustees.
LGP delivers food growing and gardening activities across Preston. Activities will support Community Food Growing Activities, promote networking and sharing of expertise, support individual food growers and encourage the use of crops that are currently wasted.
LGP has two main bases in Preston on which much of its activity is concentrated, Ashton Walled Community Garden and Grange Community Garden. We promote physical, mental and social wellbeing through volunteering activities at these sites and your main responsibility will be to enable volunteers to take part in horticultural activities.
There is a large emphasis on planting to encourage beneficial insects, bees and wildlife into the gardens. To this extent, the charity has extended the nectar period at both sites to 50 weeks per year. We encourage our staff and volunteers to maintain the gardens for the benefit of wildlife and to keep the gardens tidy.
The charity is planning to be able to provide accredited training within the next 12 months and therefore a minimum level 2 in horticulture is preferable to deliver accredited training and we would therefore expect you to have level 2 or be in the process of working towards a level 2 in horticulture.
Purpose of a Horticultural Project Officer
Although the role is centred with the volunteers and participants in promoting physical, mental and social well- being, the activities you deliver will also maintain, improve and develop the sites.
There is always a balance between activities for the volunteers and maintenance of the garden to be made and the role is both demanding and extremely rewarding.
A typical day might include potting on 100s of plants whilst teaching and reassuring participants, managing the compost system and keeping the workspace tidy while selling plants to the general public who are regular visitors to the gardens. It is busy and demanding all year round.
Contextual safeguarding is paramount to ensure the safety of all visitors to the garden and you will frequently be expected to supervise volunteers whilst also dealing with the general public.
This is a post requiring significant horticultural experience and excellent record keeping. Typical examples of record keeping would be seeds sown, labelling correctly, being aware and proactive of stock levels and writing up assessments and evaluations for funders and stakeholders as well as communicating plans and developments to your colleagues and the volunteers.
MAIN RESPONSIBILITIES
To provide effective welcome point of contact for everyone who wants to take part in Let's Grow Preston activities. Follow up phone and email messages and queries, and to guide new volunteers through an induction process where necessary.
Work with and support the Staff Team and the volunteers.
To lead volunteer activities and training courses, based around food growing, gardening and horticulture.
To provide advice to community gardening and food growing groups.
To promote the work of Let's Grow Preston
Supporting and evaluating the work of Lets Grow Preston against project indicators, reviewing activity and making recommendations for revised activity.
To comply with, develop and implement robust health and safety procedures and working practices including keeping of relevant records.
Supporting the Staff Team to keep accurate records of equipment provided, activities undertaken, location of activities and number of participants.
To keep an accurate record of volunteers and groups involved including contact details, volunteer time and any specific needs required. Also keep an accurate record of time spent and monitor project performance.
To help keep the sites at Ashton Walled Community Garden and Grange Community gardens clean and tidy including the office spaces and other buildings. The work will include spraying invasive weeds.
To work with all staff on the schedule of activities programme and growing schedule
Develop income streams in and around sale of plants, training, workshops and any other streams that fit within our charitable aims
To observe, uphold and contribute towards our policies, procedures and written plans so that the Team of Staff are all aware of activities and plans.
To recognise, follow and uphold our core values and charitable aims to such an extend that all of activities reflect the aims and values.
Any other duties commensurate with the post.
PERSON SPECIFICATION
POST TITLE
Part Time Horticultural Project Officer - upto 25 hours a week( 12 month contract)
FUNCTION
To support the Staff Team in effective food growing and gardening activities, with groups and individuals across Preston.
To develop income streams around horticultural activities and products.
This section details the experience, skills, knowledge and personal qualities required for the post.
Experience
Minimum 1 years' experience in either managing, volunteering and/or coordinating community food growing projects, that have involved partnership working, particularly with Local Authorities and community empowerment activities
A minimum Level 2 in Horticulture is preferable. We would expect you to have level 2 or be in the process of working towards a Level 2 in Horticulture from a recognisable accreditor such as RHS or City and Guilds.
Experienced in working with a diverse range of audiences and a good knowledge of issues affecting communities in Preston
Experience of providing advice to community groups on a range of environmental projects, specifically food growing, general gardening, wildflower meadow creation, woodland management, invasive weed control.
Minimum 1 years' experience delivering horticultural training, including training at an accredited level eg AQA
Minimum 1 years' experience in plant production (nurseries) or retail horticulture
Experience in recruiting and managing volunteers and local community group action, enabling groups to lead activities themselves
Experience of dealing with members of the public
High level of IT competency and experience.
Experience of organising and planning events, especially health and safety considerations and risk assessment√
Experience of report writing/evaluation
Skills
Excellent communication and interpersonal skills
Project / activity development, exploring new and innovative ways to meet the aims of Lets Grow Preston
Ability to organise - setting, prioritising and achieving targets on time, flexible to adapt to changing needs
Excellent writing, presentational and promotional skills, including the use of social media
Practical gardening skills including the use of machinery
Ability to be able to cook, an interest in cooking/food or at least an interest in learning how to cook would be advantageous
Personal qualities
Commitment to the work of Let's Grow Preston and its volunteer work, and belief in community empowerment
Empathy with local communities in Preston and the issues they may face, and ability to remain calm, use tact and diplomacy, and instigate resulting positive action
High levels of enthusiasm, self-motivation and confidence
Ability to develop working relationships with a wide range of people, including politicians and people of influence.
All employees are required to ensure that all duties and responsibilities are discharged in accordance with the Let's Grow Preston Health and Safety at Work Policy and the Health and Safety File. They should take reasonable care for their own Health and Safety and that of others who may be affected by what they do or do not do
GENERAL TERMS AND CONDITIONS
Salary: Dependent upon/age/living wage
Duration of post: The offer is for a 12 month contract
Pension: Let's Grow Preston contributes to the NEST Pension Scheme. Full details will be provided.
Hours of Work: Part time role up to 25 hours per week/Full time is 37.5 hours per week
Overtime is not paid but time off in lieu may be taken, where appropriate, as the post may involve some evening or weekend working.
Core hours are between 9.30am and 3.30pm.
Probationary Period: All new employees to Let's Grow Preston undertake a probationary period of 6 months, in which time they are expected to demonstrate their suitability for the post.
DBS: Because this work involves regular contact with young people or vulnerable adults, an enhanced DBS check will be required.
Holidays: 25 days p.a. plus 3 occasional days pro rata.
Place of work: Grange Park Community Gardens, Ashton Walled Community garden, and other sites across PR postcode
Other: A full clean driving licence and ability to be able to drive a long wheel base van is preferable, however, being willing and able to travel to different sites across the PR postcode by whatever means of transport within a reasonable time is essential.
Let's Grow Preston operates a no smoking policy in all its offices and is an equal opportunity employer and is positive about disabled people
Closing date: 29/04/2022
Interviews: TBA
Let's Grow Preston will invite all applicants that are to be invited for an interview within one week of the closing date.
Thank you for your interest in working for the Let's Grow Preston. We look forward to receiving your application.
Application information
By email to annie@letsgrowpreston.org with a current CV, references and a statement as to how they meet the role description criteria
Please mention Roots to Work when applying for these jobs
About Let's Grow Preston
A network of community gardens and friends of open spaces supporting the PR Postcode in Lancashire. Established 2011 to improve/maintain the gardens, landscaped areas, open spaces to improve the conditions of life of residents of PR postcode by providing resources and support which are ancillary to those provided by the local authority. The advancement of education in the conservation, protection and improvement of such places. Collaboration not competition.